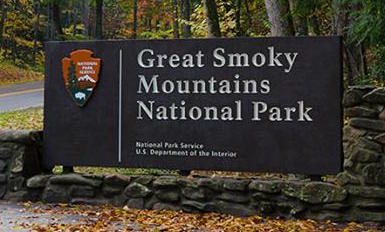 News Release Date: May 5, 2016

Contact: NPS Investigative Services Branch, (202) 379-4761
A man will serve three years in prison for vehicular manslaughter 
A federal judge in the Eastern District of Tennessee handed down a prison term for the driver who killed one and injured two others in a crash in Great Smoky Mountains National Park.
 The man will serve 36 months in federal prison followed by three years of supervised probation.
The charges stemmed from the fatal crash that occurred on October 4, 2014. An ISB Special Agent worked with US Park Rangers in the investigation and determined that Joshua Michael Sizemore had been drinking alcohol before getting behind the wheel of the car with three passengers.
The car's black box recorded its speed as 97 miles per hour two seconds prior to the crash. Sizemore was driving along the park's Spur Road at more than double the posted speed limit.
 Two of the passengers in the car suffered serious bodily injuries, and the third succumbed to multiple blunt force trauma.
An Assistant US Attorney prosecuted the case. Sizemore, age 26, pleaded guilty to involuntary manslaughter in November of 2015 and was sentenced on May 4, 2016.