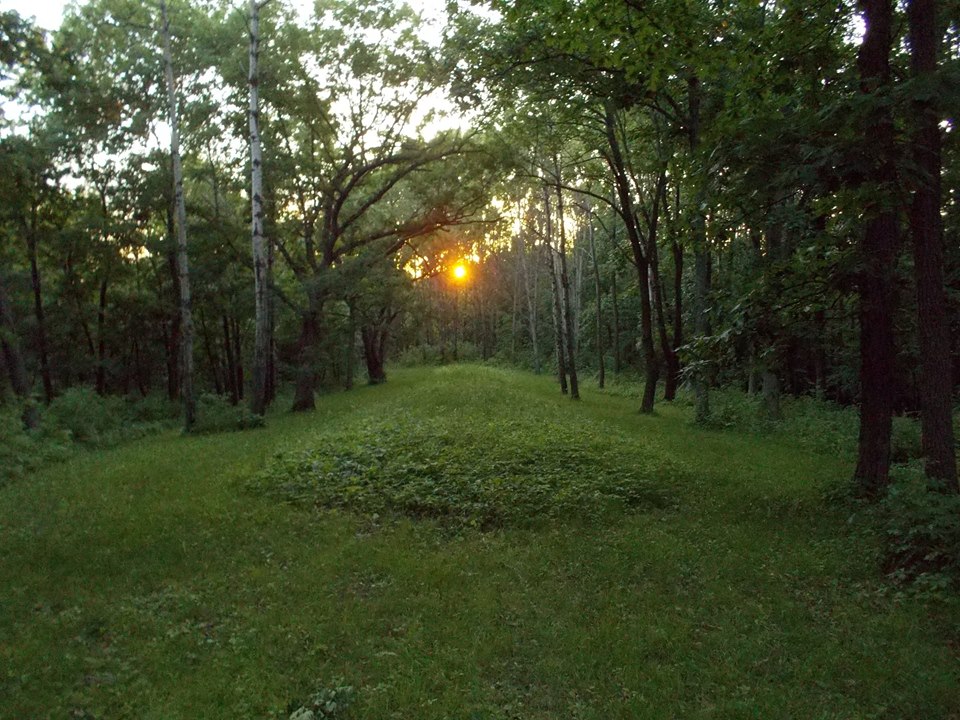 News Release Date: July 11, 2016

Contact: NPS Investigative Services Branch, (202) 379-4761
Former superintendent of Effigy Mounds National Monument sentenced for stealing human remains
Thomas A. Munson (76) was sentenced in federal court on Friday, July 8 for stealing the ancient remains of more than 40 American Indians. Munson removed the remains from the museum collection of Effigy Mounds National Monument in 1990 and concealed them in his garage for more than two decades. 
Most of the remains were originally excavated from within the monument during mid-century archeological studies of the mounds. They were subsequently organized by catalog and accession numbers within the collection drawers of the monument's curatorial facility.
On or about July 16, 1990, Munson carried a box of human remains removed from the curatorial facility to his car, and directed a subordinate to do the same. He then drove the stolen remains home for the purpose of concealing them, separating them from their associated funerary objects, and preventing repatriation. 
Munson's intent was to circumvent the requirements of the soon to be enacted Native American Graves Protection and Repatriation Act (NAGPRA), which requires museums and federal agencies to inventory and identify American Indian remains and cultural items in their collections, and to consult with tribes regarding repatriation. Munson thought thwarting the law would allow the monument to keep the associated funerary objects in its museum collection. 
An ISB Special Agent recovered the last of the remains during this complex investigation. Though Munson deliberately and repeatedly lied about what happened, the investigator, working with tribal partners and the staff of Effigy Mounds, overcame the subterfuge of misinformation and was able to prove Munson "voluntarily, intentionally and knowingly removed prehistoric skeletal remains," according to the Northern District of Iowa's US Attorney's Office. 
"This is clearly an outrageous criminal act," stated Chief Magistrate Judge Jon Scoles at sentencing. Judge Scoles added "there can be no explanation for what [Munson] did."
When the boxes containing the stolen remains were finally recovered, specialists discovered several of the human bones were broken or fragmented beyond recognition. "He kept the remains in trash bags and boxes," stated Sandra Massey of the Sac and Fox Nation. "Those are my people. He's saying they are trash. We are living people. What gave him the right to treat us like trash?"
"It is a very sad day when a public official betrays the public's trust," said US Attorney Kevin Techau. "This was a serious crime and the betrayal was compounded by a violation of the most sacred trust placed in Mr. Munson as the Superintendent of Effigy Mounds National Monument."
Munson started working for the National Park Service (NPS) in 1964, becoming superintendent of the monument in 1971 and retiring in 1994. Munson was entrusted with preserving and protecting the site which is revered as sacred to many. 
Munson pleaded guilty to the charges in January. As part of his plea agreement, he wrote a public acknowledgement expressing his guilt and apologized for his actions. During last week's sentencing hearing, Munson was ordered to serve 10 consecutive weekends in jail and a year of home confinement. He must also complete 100 hours of community service and pay $108,905 in restitution and a $3,000 fine.
"The old ones put this case together," said Pat Murphy, Iowa Tribe of Kansas and Nebraska representative (now retired) for receiving American Indian remains and funerary objects for repatriation and reburial. "They gifted us with the perfect staff at Effigy: the superintendent, the ranger law enforcement officer, a dedicated special investigator, a US Attorney's Office that did its best to understand Indians and work with us, and a judge who listened."
"Mr. Munson's crime violated the trust of the American Indians in particular, the public, and the National Park Service - the agency he served," said James Nepstad, current superintendent of the monument. "Munson's illegal actions prevented us from repatriating these human remains for over twenty years. Despite his obstruction of our investigation, we found and recovered these human remains and are committed to working with our tribal partners to repatriate them as quickly and respectfully as possible. Additionally, we are continuing to establish safeguards at Effigy Mounds to protect sacred remains in accord with the Native American Graves Protection and Repatriation Act. We thank the Department of Justice for investigating this case with us, and bringing resolution to it."
Effigy Mounds National Monument protects more than 200 prehistoric mounds that help tell the story of early inhabitants of the area. They built the mounds as burial tumuli for their dead, or for other purposes yet unknown. A number of mounds are the shapes of animals and birds and are between 700 and 2,500 years old. 
* Tribes affiliated with the monument:
Crow Creek Sioux Tribe
Flandeau Santee Sioux
Ho-Chunk Nation
Iowa Tribe of Kansas and Nebraska
Iowa Tribe of Oklahoma
Lower Sioux Indian Community
Omaha Nation
Otoe-Missouria Tribe
Ponca Tribe of Nebraska
Prairie Island Indian Community
Sac and Fox Nation of Missouri in Kansas and Nebraska
Sac and Fox Nation of Oklahoma
Sac and Fox Tribe of the Mississippi in Iowa
Santee Sioux Nation
Shakopee Mdewakanton Sioux Community of Minnesota
Sisseton Wahpeton Oyate Tribe
Standing Rock Sioux Tribe
Upper Sioux Indian Community
Winnebago Tribe of Nebraska

Yankton Sioux Tribe