Learn About the Park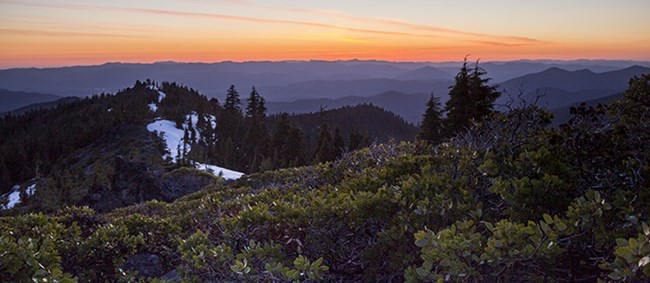 Looking for more information about Oregon Caves NM & Pres? Please explore the other pages in this section to learn more.
National Preserve
Learn about the Oregon Caves National Preserve.
News
Stay up to date with latest park news.
Photos & Multimedia
Enjoy images and short videos about the park.
History & Culture
The human story of Oregon Caves spans more than 100 years.
Nature
Explore the wild side of Oregon Caves
Education
Plan a field trip to the park or discover curriculum for use in the classroom.
Kids & Youth
Learn why it's great to be a kid at the caves.
Management
Learn more about the park laws and policies that govern the park.
Bookstore
The Oregon Caves Natural History Association is a non-profit organization dedicated to advancing educational and scientific activities within the Oregon Caves National Monument and Preserve. Funds from sales and donations support educational visitor services, educational school programs, and scientific research at the Monument and Preserve.

Last updated: November 25, 2015