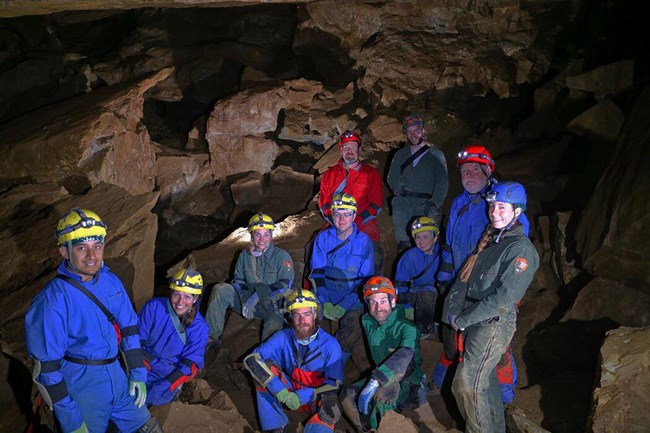 Join Oregon Caves' Family!
Each season, we hire both paid and unpaid employees. All paid positions are advertised on the federal employment website, USAjobs.gov. You can search the site by state, locale, agency or job type. Summer positions are usually advertised in December, January, or February. Check back often at that site! Click here for helpful information for USA Jobs applications.
In addition to paid positions, each year Oregon Caves hires several interns (volunteers). We provide a small stipend, plus free housing. Interns are hired through Student Conservation Association (SCA), Geoscientists-in-the-Parks (GIP) program, or through Volunteers-In-Parks. Find out more information about internship programs offered at Oregon Caves.
We also hire students through Pathways Programs. If you are a full-time student, you could qualify to work at Oregon Caves during the summer season. For more information on the Pathways Programs click here.
The Youth Conservation Corps (YCC) is a summer employment program for young men and women ages 15 through 18. YCC, through work projects done in the park, provides enrollees with a better understanding of their environment and management of our natural resources. Crew focus their efforts on projects dealing with controlling invasive species, resource rehabilitation, and a wide variety of resource management, and research projects. YCC announcements occur in late-April.