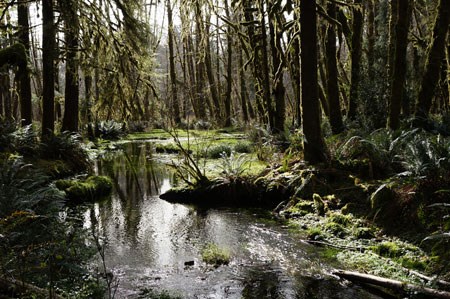 Location:

The Quinault Valley is a wilderness gateway to alpine meadows, jeweled lakes and ice-carved peaks. For shorter visits, the valley has a scenic loop drive and short trails through temperate rain forest in both Olympic National Park and Olympic National Forest.
Quinault is located in the southwestern area of the park, about a three-hour drive from Port Angeles and one hour from Forks (directions).
General information about the facilities, trails, camping, and regulations can be found on the Quinault Valley brochure.