East Fork Quinault River Trail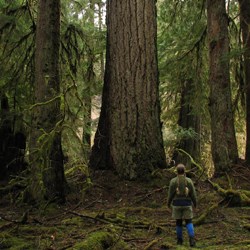 Notices
Description
Trail Conditions
Camping
Special Concerns
Safety
Notices:
---
For the most up to date information on how to obtain a Wilderness Permit, visit our Wilderness Reservations page.
Bear canisters are REQUIRED to camp in the Enchanted Valley area.

Bear canister rentals are available at the Q

uinault Rain Forest Ranger Station on North Shore Road from Memorial Day through September 30.

Always secure all food, garbage and scented items in bear canisters 24 hours a day.
Camping

Food Storage Method: Bear canisters and bear wires. Bear wires are located at O'Neil Creek and Pyrites Creek. All food, garbage, scented items, and beverages other than water must be stored in bear canisters at Enchanted Valley. Bear canisters are recommended in other areas without wires.
Campsites: Pony Bridge, O'Neil Creek, Pyrites Creek, and Enchanted Valley
Toilet Facilities: Pit toilets are available at Pony Bridge, O'Neil Creek and Enchanted Valley. In other areas, bury waste 6-8" deep and 200 feet from water sources and campsites. Please pack out toilet paper.
Water Source: East Fork Quinault River and tributary streams. Always boil, filter, or chemically treat your drinking water to prevent Giardia.
Stock: Allowed. See Stock Use to check regulations.
Description
---
Ecosystem type: Rain forest river valley
Trail tread types: Maintained
General elevation trend: Moderate
River crossings: White Creek (Mile 16) may be hazardous/impassable during periods of heavy rain or snowmelt
Unique features: Old-growth rain forest, waterfalls, historic chalet, mountain scenery
Level of difficulty: Moderate
Distance: 13 miles from Graves Creek to Enchanted Valley
Elevation change: 1,700 feet
Best Season: May through September
Connecting Trails: Graves Creek Trail
Trail Guide
---
The East Fork of the Quinault River Trail from Graves Creek Trailhead to Enchanted Valley is a popular 2-3 day out and back through one of the three major temperate rain forest valleys in Olympic National Park. Pristine old growth forest, wildflower meadows, American black bears, Roosevelt Elk, and a spectacular end destination are the highlights. Longer trips with numerous options can also be made by continuing on toward Anderson Pass or O'Neil Pass.

Graves Creek Trailhead ⇒ Pony Bridge
~2.5 miles
Leaving the carpark the trail crosses a high bridge over Graves Creek. The primitive Graves Creek trail junction is quickly reached and the faint footpath veers off to the south. The East Fork trail continues on following an old road grade, climbing 500' to a low saddle before dropping steeply to Pony Bridge. Three small campsites are situated just off the trail on the north side of the bridge.

Pony Bridge ⇒ O'Neil Creek
~4.4 miles
Leaving Pony Bridge behind, the trail climbs above a scenic gorge and drops back down to river level. A small flat with moss adorned maples lining the river bank is traversed before reaching the Fire Creek foot-log 3/4 miles from Pony Bridge. A similar pattern is encountered for the remaining 3.5 miles to O'Neil Creek. Be on alert for wildlife encounters through the trees. At the signed O'Neil Creek Camp junction, a short side-trail descends 100' down to 6 campsites situated in brush along side the river. There is a privy located at O'Neil Creek Camp.

O'Neil Creek⇒ Pyrites Creek
~3 miles
The trail continues over a series of small climbs and declines eventually crossing No Name and Pyrites Creeks over footlog bridges. Pyrites Creek sits in an elegant Bigleaf Maple grove and offers 6 campsites (12 total) on each side of the creek.

Pyrites Creek ⇒ Enchanted Valley
~3.2 miles
The gradual climb following the river continues until reaching a high bridge over the East Fork of the Quinualt River. Shortly after crossing the bridge the Enchanted Valley Chalet comes into view and the camp area is reached. Please camp in established sites and use pre-existing fire rings. Enchanted Valley is an active bear area and bear canisters are required for all food storage and hanging food/garbage is prohibited. There are two privies located in Enchanted Valley.

Enchanted Valley ⇒ Anderson Pass
~5.2 miles
*The trail above 3,500' is snow covered from November-June and crosses avalanche terrain. The White Creek crossing is a ford and can be difficult/hazardous during heavy rain or snowmelt.
Anderson Pass and Anderson Lake make for a challenging but rewarding day trip from Enchanted Valley. The trail is steep, rocky, and narrow at times and involves a 2500' ascent to the pass (Anderson Lake lies another 1 1/4 miles and 1000' above). White Creek is encountered down river of the O'Neil Pass Junction and the crossing can become difficult/hazardous in heavy rain or snowmelt. From the O'Neil Pass Junction, the trail crosses a rocky creek draining White Mountain before reaching a serious of switchbacks through open slopes and the final steep climb to the 4465' Anderson Pass.
Special Concerns
---
Leave No Trace: Practice Leave No Trace during your stay to protect vegetation and reduce impacts in the wilderness. Camp in established sites or on bare ground.
Campfires: To protect sensitive vegetation, campfires are prohibited above 3,500 feet. Leave no trace of your fire ring.
Respect Wildlife: To protect bears and other wildlife, all food, garbage and scented items must be secured from all wildlife 24 hours a day.
Safety
---
Always carry the 10 Essentials: map, compass, flashlight, knife, matches, nylon cord, extra food and water, and rain gear with warm clothes.
Map & compass navigation skills may be necessary in places along this trail. Snow may cover higher reaches of this trail in any season, so know how to navigate without a trail for guidance.
Let someone know where and when you are taking your hike. Make emergency plans for them to follow if you do not return.
Watch the weather before and during your hike. Storms move quickly. Whiteouts are sudden. Read the weather forecasts, but remember to read the weather in front of your eyes.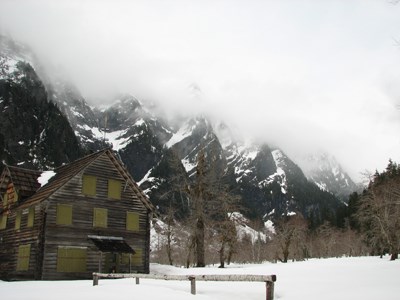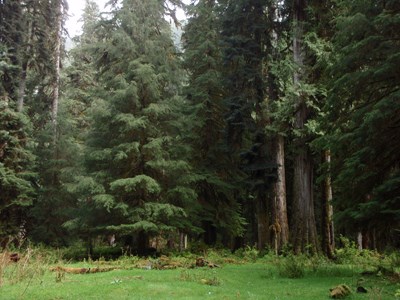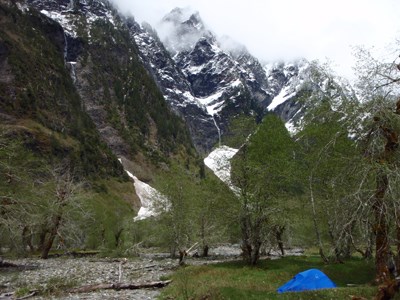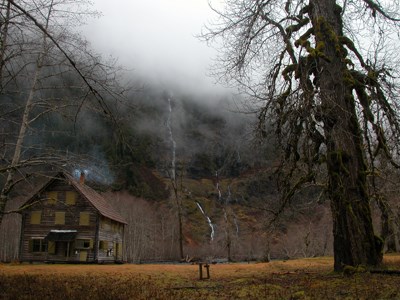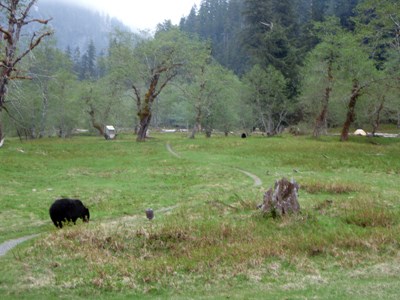 Last updated: June 24, 2023