Three Lakes Trail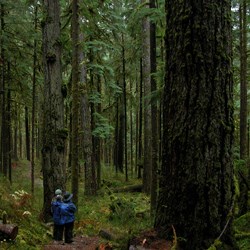 Notices
Description
Trail Conditions
Camping
Special Concerns
Safety
Map
Notices:
Snow can persist on the

Skyline Primitive Trail

into late July or August. Expert map and compass skills as well as ice axe and self-arrest skills are recommended when the trail is snow-covered.
Description
Ecosystem Type: Montane forest, subalpine forest, subalpine meadow
Trail Tread Types: Infrequently maintained
General Elevation Trend: Moderate, after leaving Big Creek elevation becomes strenuous
River crossings: Big Creek may be hazardous/impassable during periods of heavy rain or snowmelt
Level of Difficulty: Moderate/Stenuous
Distance: 6.9 miles
Elevation Change: 500 feet to 3,200 feet
Best Season: Early July through October
Connecting Trails: Elip Connector Trail, Skyline Primitive Trail
Stock: Open to stock but closed to stock for camping
Camping
Permits/Reservations: For the most up to date way to obtain permits click here
Food Storage Method: A bear wire is located at Three Lakes. Along the Skyline Primitive Trail, bear canisters are required due to lack of suitable trees for food hanging.
Campsites: Three Lakes
Toilet Facilities: A pit toilet is located at Three Lakes. Elsewhere, bury waste 6-8" deep and 200 feet from water sources and campsites.
Water Source: Big Creek and Three Lakes
Stock: Three Lakes is closed to stock for camping
Special Concerns
Leave No Trace: Practice Leave No Trace during your stay to protect vegetation and reduce impacts in the wilderness. Camp only on bare ground or durable surfaces.
Campfires: Campfires are prohibited at Three Lakes and along the Skyline Primitive Trail.
Respect Wildlife:To protect bears and other wildlife, all food, garbage, and scented items must be secured from all wildlife 24 hours a day. Bear canisters are recommended in this area as there are no suitable trees for hanging food.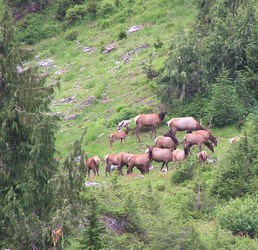 Last updated: September 6, 2021