Natural Features & Ecosystems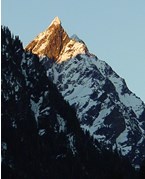 Mountains
The Olympic Mountains are host to montane forests giving way to subalpine meadows, rocky alpine slopes and glacier-capped summits. Most of the area's endemic plants and animals are found in these high elevation ecosystems.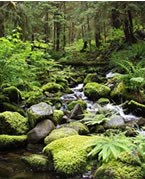 Rivers & Lakes
Linking ocean and land ecosystems, rivers and streams provide a highway for fish and other wildlife to move both up and downstream.

As fish swim upstream to spawn and later die, they bring with them vital nutrients from the sea, replenishing the forest in ways that science has only recently defined.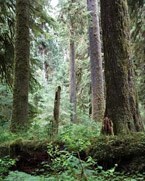 Forests
Olympic National Park was established in 1938 in part to preserve some of Washington's quickly disappearing primeval forests. Now the park protects one of the largest remaining blocks of old growth forest and temperate rain forest in the lower 48 states.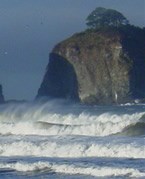 Coast
From sandy beaches to rocky offshore islands, Olympic's shoreline harbors a wealth of marine and intertidal communities.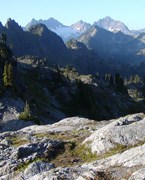 Geology
The Olympic Mountains were born in the sea. The basalts and sedimentary rocks that form the mass of these peaks were laid down 18 to 57 million years ago offshore, then uplifted, bent, folded and eroded into the rugged peaks you see today.


Last updated: February 28, 2015