Mountains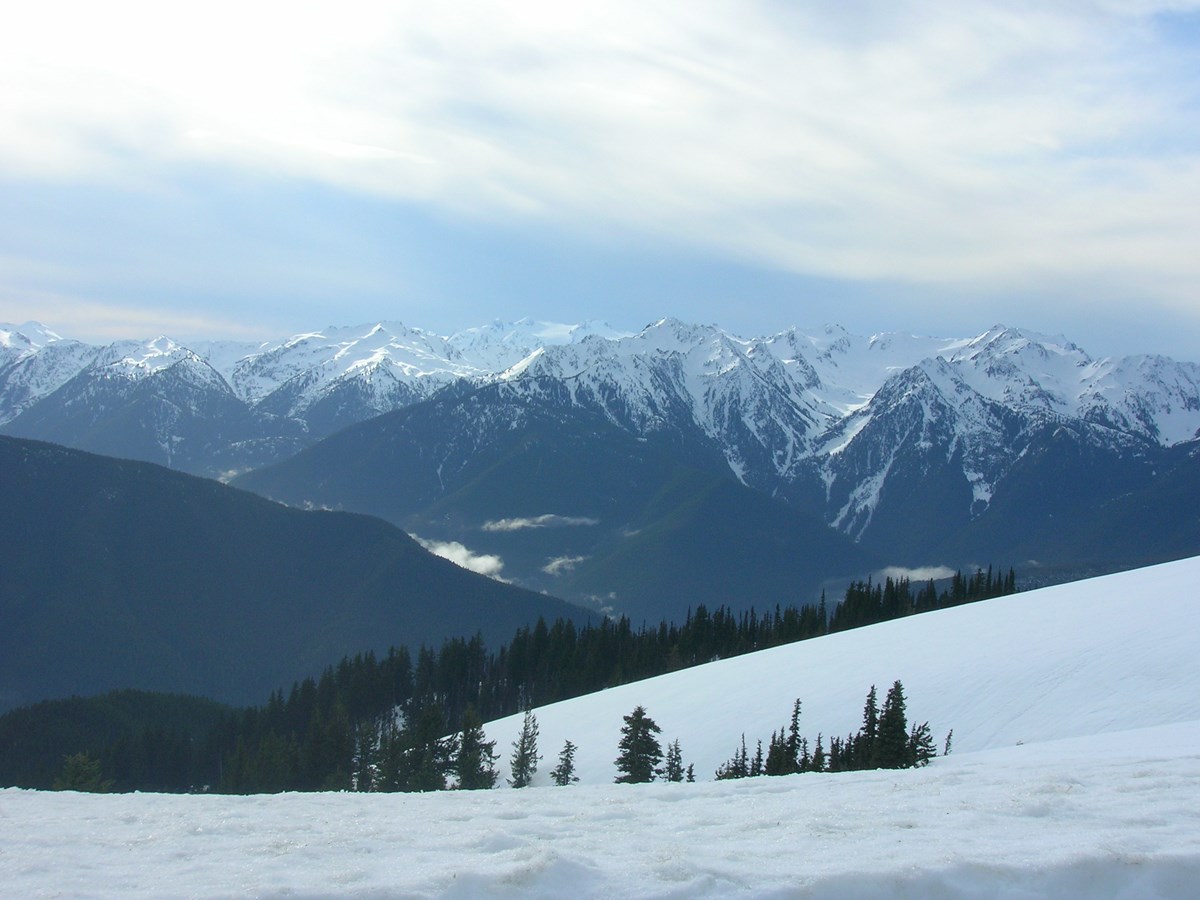 From the 7,980-foot summit of Mount Olympus, the Pacific Ocean shimmers in the distance, less than 33 miles west. Between the highest peak in the Olympic Mountain range and sea is a jumble of rugged peaks, whose shoulders are decorated with meadows and lakes. Below treeline, scattered subalpine forests give way to steep forested slopes ending in broad, U-shaped valleys. In all directions mountains and valleys radiate from Mount Olympus like spokes on a wheel. How did this range rise to glacier-capped heights from its birth in the ocean? What is the weather like? What does the future hold for the glaciers still shaping the highest peaks? And what plants and animals survive in the mountains, coping with conditions humans would find very challenging?
Where to See Mountains
On a clear day,
Hurricane Ridge
, at nearly a mile above sea-level, offers the easiest place to view the Olympic Mountains. Sit on the visitor center terrace or walk the nature trails. Or, if your vehicle is appropriate (no trailers or RVs), drive the narrow, dirt Obstruction Point or
Deer Park
roads to sample the alpine.
Though most of the peaks do not have trails to their summits, dayhikes or overnight backpacks on the park's
trail system
can take you to basins, lakes and passes surrounded by peaks.


Last updated: March 19, 2018