Rivers and Lakes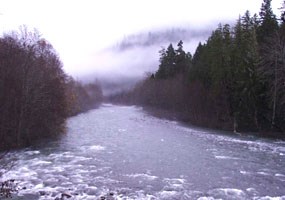 Water defines Olympic National Park. In cloud form it delivers abundant rain and snow. As frozen glaciers it sculpts the peaks. In snow-melt rivulets it waters mountain meadows then feeds powerful rivers rushing to the sea. Alpine tarns perch on peaks and several huge lakes lie in the lowlands. These streams, rivers and lakes are a circulatory system—life-blood of the park's diversity.
A Wheel of Rivers
Mount Olympus, the park's highest peak, is in the middle of the range. Rivers radiate out from the central mountains like spokes on a wheel. On the park's west side, valleys are broad and U-shaped and rivers meander over wide floodplains. On other sides, the rivers are often constricted into narrow, steep-walled valleys.
Highways of Life
With protected headwaters, these are healthy, dynamic watersheds where natural processes like flooding, log jams, and nutrient cycling prevail. To learn more about the watery wealth of Olympic, click on the links below.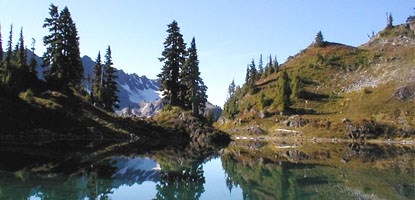 Last updated: June 27, 2017