Coast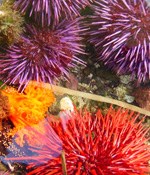 Olympic National Park's 73-mile long wilderness coast is a rare treasure in a country where much of the coastline is prime real estate. The rocky headlands, beaches, tidepools nurturing a living rainbow of colors and textures, off shore sea stacks topped by nesting seabirds and wind-sheared trees-all are a remnant of a wilder America. In fact, in 1988, Congress added much of the narrow coastal strip of the park (and much of the rest of the park) to a national system of designated wilderness.
Sharing Protection
The intertidal areas, where the Pacific Ocean tides shape life, are also within the boundary of the Olympic Coast National Marine Sanctuary. The offshore islands with their colonies of nesting seabirds and rocky haulouts for seals and sea lions, lie within the Washington Maritime National Wildlife Refuge Complex.
A Layer Cake of Life
Peer into a tidepool and your view may take in hundreds of animals crowded into an area the size of a dinner plate. Cold, nutrient-rich waters upwelling from the Pacific Ocean floor feed a food chain extending from tiny invertebrates to many-ton whales. In the intertidal, that abundance is stacked in layers determined by the tides, competition and the reach of predatory neighbors. Each species tends to thrive in only a certain narrow band of habitat, rarely straying above or below. Learn more about life in tidepools here.
"Working Between the Tides"
See science in action at Olympic National Park! Click HERE for this special video, part of the Science Minute Video series.
Pacific Ocean Newsletter
This newsletter is published quarterly by the Pacific Ocean Education Team (POET) of the National Park Service.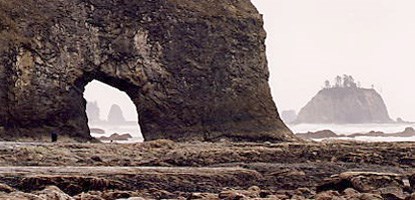 Last updated: September 1, 2020