Marmot Monitoring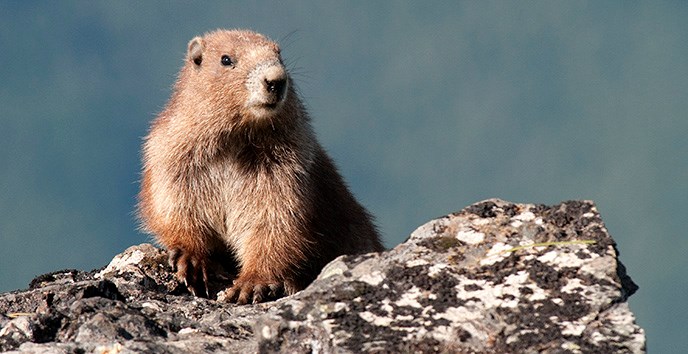 ***There will not be a marmot monitoring program in 2023, as we are taking the year off to analyze the data and evaluate if program refinements are needed. The program will resume in 2024.***
Citizen Science
In a program launched in 2010, teams of volunteers hike to locations within Olympic National Park to record up-to-date information about the declining number of Olympic marmots within the park.
This is timely information that is vital to our understanding of this endemic mammal and its future. Most of the sites would not be visited without the help of volunteers. Over 80 volunteers annually help the park by recording the status of marmot populations throughout the park. We will conduct the volunteer research again this summer to learn what is happening to the marmot populations from year to year. The program is supported by donations through Washington's National Park Fund.
How to Volunteer
If you would like to sign up for this year's program*, click here to get started. Investigate what a marmot monitor does, and figure out if this is a task that is right for you. You can identify which area of the park you would like to survey, download the application form here. Watch this 10 minute video about the project and the training (warning – you will leave the site).

*There will not be a marmot monitoring program in 2023. We plan to resume the program in 2024.
Information for Enrolled Volunteers
More answers to your many questions. What to know before you come, what to bring, how to get here, how to use your GPS device, training summary and more.
Research, Articles and Links
Marmot Research and Links serves as a clearinghouse for all things Marmot. Peruse a variety of scholarly articles on the Olympic marmot as well as external links to pages of interest and information on related species.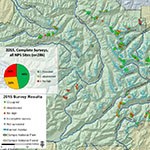 View the results from current and past years of Citizen Scientist Olympic Marmot monitoring.
Olympic Marmot Species Page
Learn about the Olympic Marmot's habitat, reproduction, diet, and more. Learn more.

Washington's National Park Fund has provided generous financial support for the Olympic marmot monitoring program, as well as many other important projects within the park.
Last updated: January 10, 2023