Date:
May 4, 2016
Contact:
Veronica Greear
, 423-346-6294
Contact:
Christopher Derman
, 423-569-2404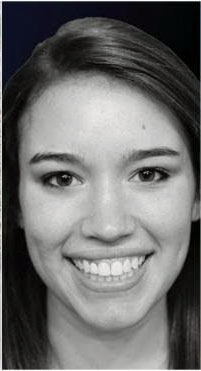 Allison Newberg, a graduate of The Ohio State University, will help prepare not just one, but three parks (Obed WSR, Big South Fork NRRA, & Manhattan Project NHP) for the National Park Service's 100th anniversary in 2016. She is one of 70 energetic, young Centennial Volunteer Ambassador interns recently selected to spend the next year connecting local communities to parks through volunteer group service opportunities.
Allison will be dedicating the majority of her service year reaching out to youth groups, such as Girls Inc., YMCAs and Boys & Girls Clubs, in the local communities to promote volunteerism, enhance personal connections to our public lands, and increase relevancy in the parks. Newberg will place special emphasis on national service dates such as Martin Luther King, Jr. Day, Earth Day, National Public Lands Day, and Veterans Day. She will also play a key role in the 3-park social media team, promoting upcoming events and programs.
Superintendent Niki Nicholas said, "Allison has a tremendous amount of energy and passion for the parks. She is the ideal spokesperson to invite young people to get outdoors and discover the beauty of our parks." 
The Volunteer Ambassador Program is a partnership between the National Park Service and the Student Conservation Association (SCA) and supports the Department of the Interior's Play, Learn, Serve, Work Youth Initiative to expand educational, volunteer, and career opportunities for millions of youth and veterans on the nation's public lands. 
"Being from Cleveland, I grew up catching salamanders and other critters in Cuyahoga Valley National Park. My connection to our national parks holds memories of personal growth and family adventures." On why she chose to apply to become a CVA, Allison said: "I chose to become a Centennial Volunteer Ambassador because I am consistently amazed at the quality and dedication volunteers bring to anything they do."
SCA President and CEO Jaime Berman Matyas notes that in addition to its role in the Centennial, the volunteer ambassador program is an important part of SCA's leadership development curriculum. "Transformative experiences like these yield crucial leadership skills and life lessons that empower these young people for lifelong success," Matyas said. "These service opportunities are also potent career pathways and, together, SCA and NPS are creating a workforce for the second century of national parks."
To learn more about the efforts of the Centennial Volunteer Ambassadors, visit nps100sca.wordpress.com.