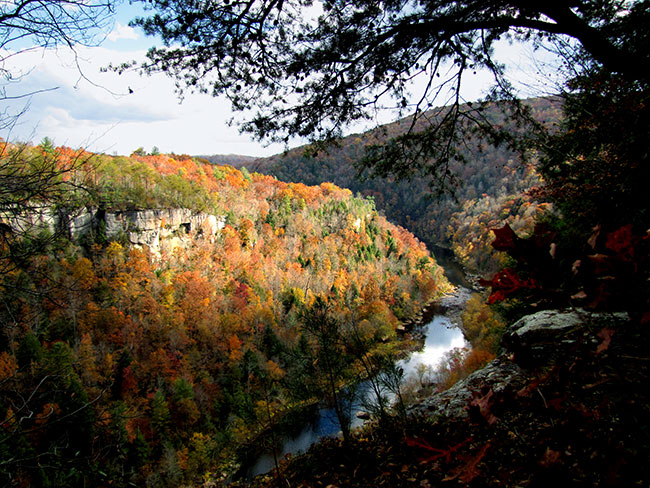 News Release Date:
January 2, 2018
Contact: Matt Hudson, 423-346-6294
Contact: Christopher Derman
Obed Wild & Scenic River added 161 acres within the park's legislative boundary through a donation by Mary Ann Gibbons, a former resident of East Tennessee.
The Gibbons family immediately fell in love with the beauty and grandeur of the Obed River, acquiring the land more than 50 years ago. The protection of its spectacular scenery and biodiversity has been a crucial goal for not only Mrs. Gibbons and her late husband John H. Gibbons, but for the entire Gibbons family. Over the years the Gibbons family worked directly with the
Tennessee Citizens for Wilderness Planning
, and
The Nature Conservancy
to protect the land parcel.
The property contains over two miles of river frontage along the heart of the Obed River, which includes some of the park's most notable rapids, such as "Widowmaker" and "Keep Right." It features some of the highest cliffs in the park, riverside cascades, major waterfalls, sandstone arches and chimneys, mature hardwood and hemlock forests and a remarkable diversity of plant and animal species. The property dominates the view from many overlooks along the Obed segment of the Cumberland Trail, and was featured prominently in the park's award winning film,
The Obed: Find Yourself Here
.
"By donating the largest addition to the park in 30 years, this generous donation by the Gibbons Family demonstrates their longstanding commitment to the protection of the Obed River and desire to ensure that this special place will remain a part of our nation's public lands open to all who want to experience its beauty and sense of wildness," said Superintendent Niki Stephanie Nicholas.