Newhalem Area Trails
We shall not cease from exploration
And the end of all our exploring
Will be to arrive where we started
And know the place for the first time.
–T.S. Elliot
| | | | |
| --- | --- | --- | --- |
| Distance - one way | Elevation gain | Use | Difficulty |
| Varies by trail | Varies by trail | Hiking only | Easy |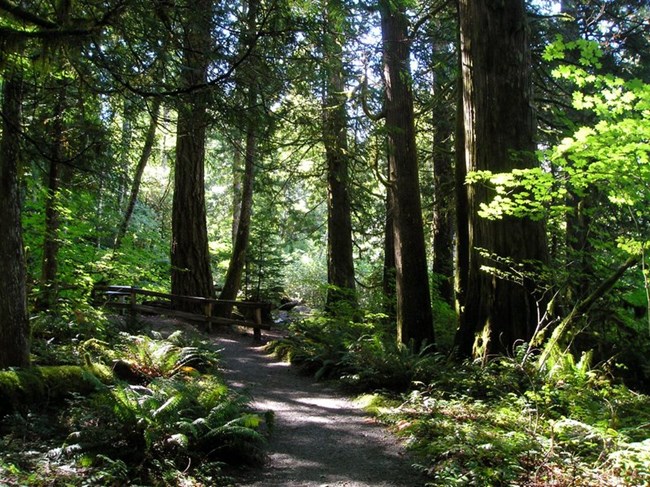 Many hours can be spent exploring trails in the vicinity of Newhalem. From valley paths to accessible boardwalks, there is variety and reward for everyone. Enjoy!
Sterling Munro Trail
This universally accessible 330 foot (100 m) boardwalk trail offers excellent views of the Picket Range up the Goodell Creek drainage. The trail begins from outside the northwest corner of the North Cascades Visitor Center.
River Loop Trail
The 1.8 mile (2.9 km) loop begins from the northeast corner of the North Cascades Visitor Center, leading through a variety of forest growth to a peaceful gravel bar with sweeping river views. This trail gives access to loops A & B in Newhalem Creek Campground and the amphitheater.
Rock Shelter Trail
Starts 0.3 miles (0.5 km) east along the service road past Newhalem Creek Campground loop C, 40 yards (35 m) beyond the steel grated Newhalem Creek Bridge. The path is wheelchair accessible; 1000 ft (300 m) long with easy grades. View a 1,400 year old hunting camp sheltered by a large boulder along side Newhalem Creek, or take a side trail 1600 ft (500 m) to an old growth cedar glade near Newhalem Creek.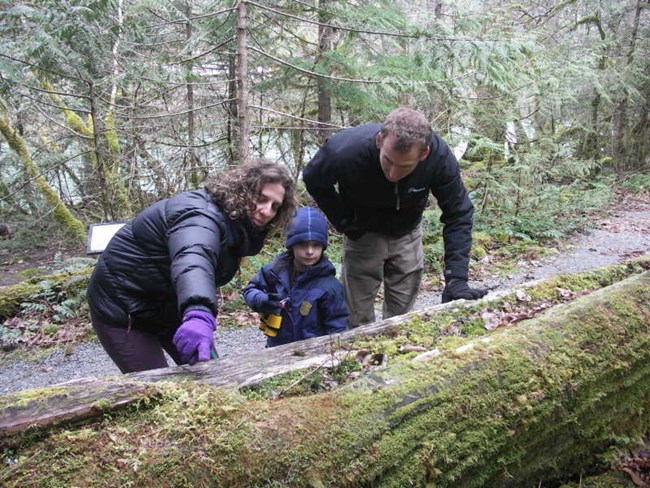 "Trail of the Cedars" Nature Walk
Accessible via the River Loop Trail or Linking Trail, or from Main Street in Newhalem via a foot suspension bridge, this easy 0.3 mile (0.5 km) gravel loop meanders along the banks of the Skagit River through stands of old growth forest. Interpretative displays explore forest relationships. The trail is courtesy of Seattle City Light.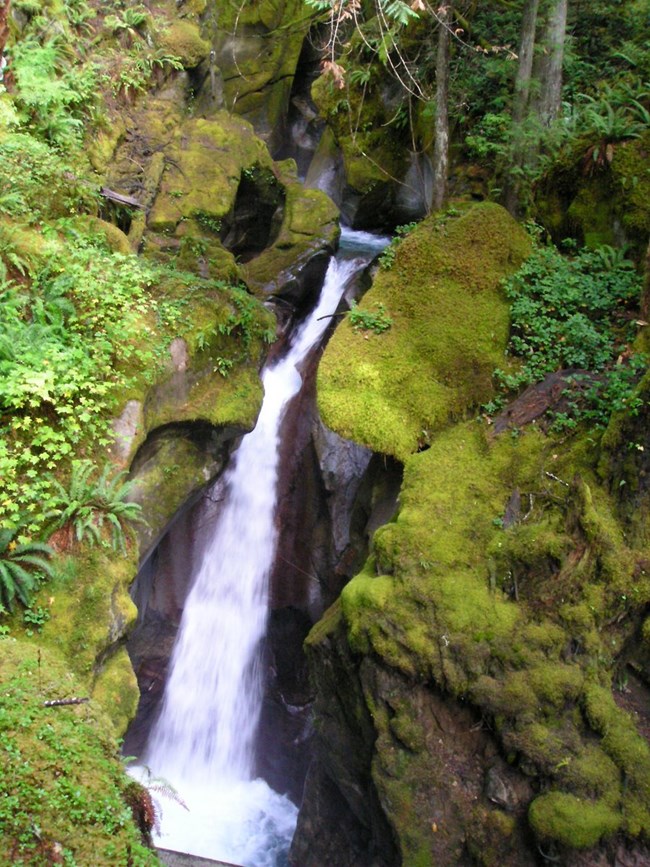 Ladder Creek Falls
Located behind the Gorge Powerhouse, this 0.4 mile (0.6 km) loop trail showcases the power of nature. It leads to Ladder Creek Falls and through manicured gardens that have been delighting visitors to the Skagit Hydroelectric Project for over 75 years. Cross the foot suspension bridge to the powerhouse and follow the signs. Some steep steps with handrails. Flashlight advisable at night. The trail is courtesy of Seattle City Light.
Camping: Car camping is available at nearby Newhalem Creek and Goodell Creek campgrounds. There is no backcountry camping near any of these short trails.
Access: The town of Newhalem is located along State Route 20 at mile 120. Many trails begin from the North Cascades National Park Visitor Center, located across the Skagit River (watch for signs). Trails also begin from the Newhalem Campground, or from the town of Newhalem.
For more information on current road and trail conditions, permits, regulations and trip planning please see our Wilderness Trip Planner.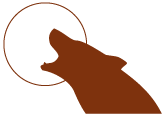 Ninety-three percent of North Cascades National Park Service Complex is designated as the Stephen Mather Wilderness, set aside by law for "the American people of present and future generations" for our protection and enjoyment. Please follow all
Leave No Trace
hiking and camping practices to reduce your impact on this special place and leave it unimpaired for future generations.
Last updated: October 30, 2018