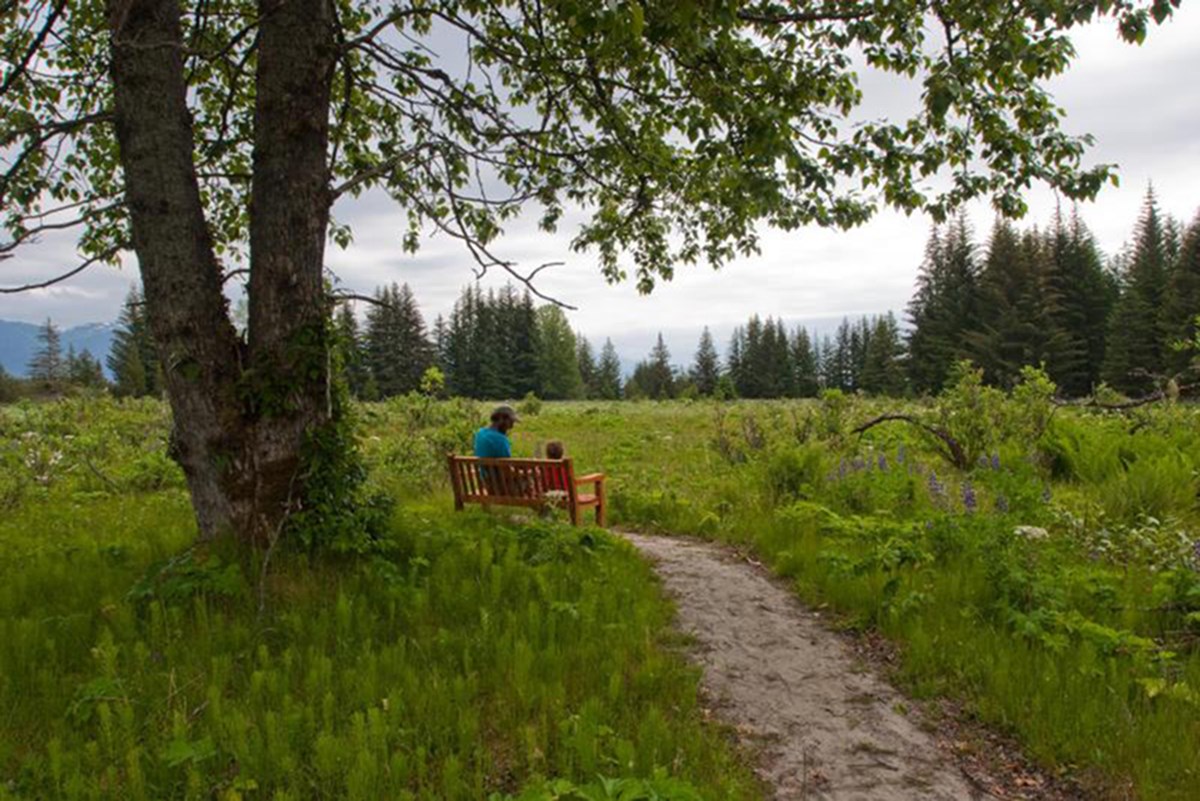 With one small change, you can make a big difference to a park's soundscape: Talk a little quieter the next time you visit a national park. By lowering your voice in parks, you greatly improve the soundscape. Now imagine if all park visitors did the same.

In a noise reduction study, researchers at Muir Woods National Monument asked visitors to be quieter in one zone of the park, i.e., talk quietly and turn off cell phones (see image below). The result was amazing. The sound level in that zone decreased 3 dba, which equates to a reduction of approximately 1200 people (Stack et al., 2011). No people were actually limited from entering the zone; they were simply asked to be a little quieter. In this way, you, too, can help protect and improve park soundscapes!
By taking steps to protect park soundscapes, you and others can hear and see more of our parks, including wildlife that might otherwise move away from noise sources.