News Release
McAllister Creek Fire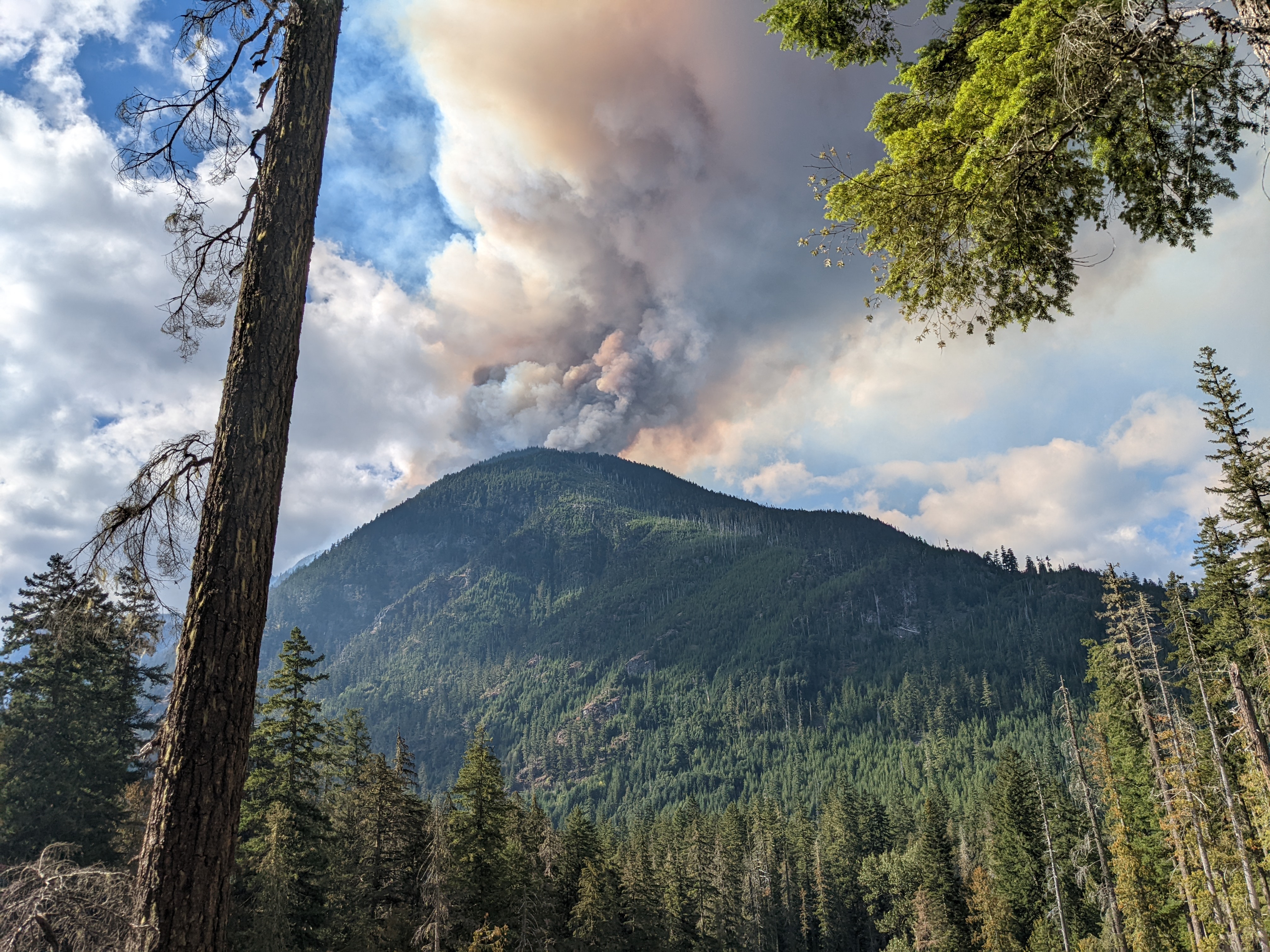 News Release Date:
September 23, 2022
Contact: Katy Hooper
Following a storm pattern with numerous lightning strikes the week of September 12, the McAllister Creek Fire is active in a remote area with steep terrain in the Thunder Creek drainage of North Cascades National Park. There are no trail or camp closures at this time for the McAllister Creek Fire.

Due to hot and dry weather conditions over the past few days, the McAllister Creek Fire became more active after a week of minimal fire behavior. Cooler temperatures are predicted over the weekend and fire behavior is expected to be moderate. Hot and dry weather is forecasted to return to the area at the beginning of next week which may increase fire behavior and smoke. 

Smoke from the McAllister Creek Fire is expected in the general area following increased fire activity and hot and dry temperatures. Take caution when recreating outdoors when smoke is present. Learn more at Real-Time Air Quality Map | PurpleAir, airnow.gov or visit https://wasmoke.blogspot.com/. 
 
The Chilliwack Complex trail and camp closures remain in effect due to fire activity. Closure information can be found at https://www.nps.gov/noca/planyourvisit/trail-conditions.htm 
 
For updates and information visit the park website at www.nps.gov/noca, or Facebook at https://www.facebook.com/NorthCascadesNationalPark. Contact the Wilderness Information Center for trail and permit information at, e-mail us.  
Last updated: September 23, 2022