Operating Hours & Seasons
Niobrara National Scenic River Visitor Center
402-376-1901
214 W. Highway 20
Valentine, Nebraska
Memorial Day through Labor Day: 8:30 a.m. - 4:30 p.m, daily.
Rest of the year: 8:30 a.m. - 4:30 p.m., Monday through Friday. Closed weekends and holidays.
The visitor center offers a new twenty-minute film, exhibits revealing the importance of the Niobrara National Scenic River, and a hands-on table.
Two visitor centers (managed by other agencies) along the river offer visitor information and interpretive displays:
Fort Niobrara National Wildlife Refuge Visitor Center
U.S. Fish & Wildlife Service
4 miles east of Valentine off of Hwy 12.
402-376-3789
http://FortNiobrara.fws.gov
Exhibits explains Fort Niobrara history, local wildlife, and refuge management. Several wayside exhibits addressing Scenic River use and safety are located at the Fort Niobrara launch site.
Smith Falls State Park
Nebraska Game and Parks Commission
15 miles east of Valentine on Hwy 12 and 4 miles south on a gravel road
402-376-1306
http://outdoornebraska.ne.gov/parks/guides/parksearch/showpark.asp?Area_No=308
Open May through mid-September.
Niobrara Council
280 N. Main Street
Valentine, Nebraska
402-376-2793
http://www.niobraracouncil.org/
The Niobrara Council is a state-recognized organization dedicated to assist the National Park Service and other partners in managing the Niobrara River, coordinating development and carrying out a conservation easement program. Here you can find visitor information as well.
The 16 member council has representatives from local, state and federal governments, local landowners, county commissioners, area industries and the environmental community.

Public River Access & Trails: The western reach of the Scenic River has public access points at the Fort Niobrara National Wildlife Refuge, Smith Falls State Park, and the Middle Niobrara Natural Resource District's Brewer Bridge landing. Other landings are privately owned. Please contact the outfitters for more information.

Nature trails are found at the refuge and state park. The Fort Niobrara Refuge also features a driving tour through elk and bison pastures and a prairie dog colony. The hike to Fort Falls is fairly short and provides a spectacular view.

Seasons

Most people visit the Niobrara National Scenic River from mid-May through mid-October. The primary season for paddling and floating occurs in June, July and August.
During spring floating conditions, be prepared for variable or unsettled weather and higher water levels. Many migratory birds pass through the valley and nesting Canada geese are often encountered.
June is generally a month of transition and by July temperatures can soar into the 90's and low 100's. The hot weather usually lasts through August.
Fall brings cooler temperatures, brilliant leaf colors and clearer water. Winter floats are possible (using private equipment) if the river has not iced over. The Cornell Bridge to Smith Falls stretch is normally ice free for most of the winter.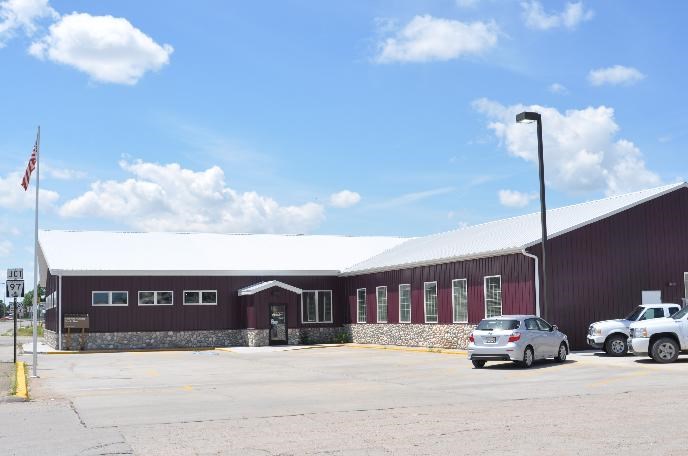 Last updated: June 4, 2020