Canoeing, Kayaking, and Tubing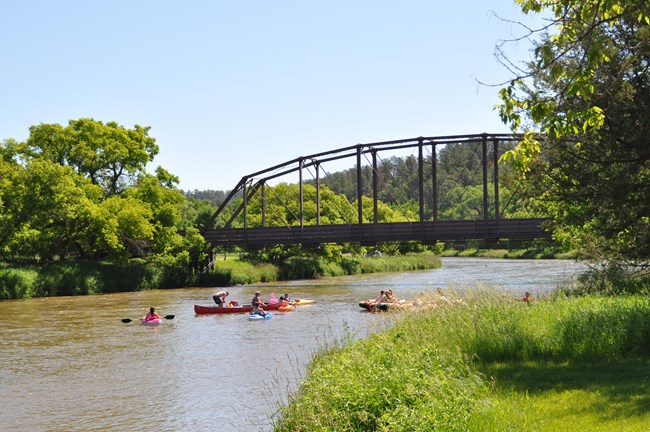 Most visitors come to the Niobrara to float the river by canoe, tube, kayak, or raft.

Floating the Niobrara is a popular summer activity, yet spring and fall are also great times to enjoy the river by canoe or kayak.

If you are looking for a quieter, more family-friendly trip, consider Sundays or a weekday float. If you are looking for a social experience, Saturday is the ideal time.

Many visitors camp overnight in various private campgrounds operated by individual outfitters, or at the campground in Smith Falls State Park.
What to Know Before You Go:
Last updated: December 17, 2020