Basic Information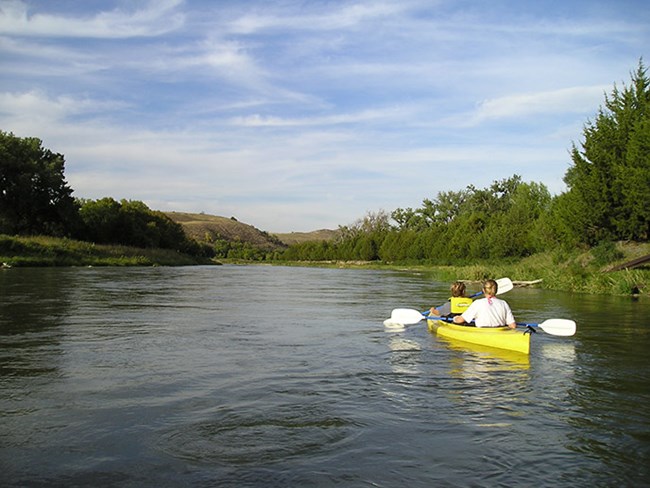 Welcome to Niobrara National Scenic River!
Is 76 miles of protected scneic river. The protected boundary beings in Valentine, NE, and ends at highway 137 on the eastern side of Nebraska. The National Parks Service protects the river corridore in partnership with public and private land owners along its banks.

The Niobara National Scenic River Visitor Center is located in Valentine, NE, and welcomes visitors to watch the park film, discover exhibits, and meet the NPS Rangers who care for the river daily.

Many visitors choose to float the Niobrara and connect with local private outfitters to find equiptment, guidance, and lodging. With respect for our private land owners on the river, please pack-in/pack-out any trash and recycling, and utalize public restrooms at public lands partners locations.

Never floated before? The Niobrara is a great entry-level river with a gentle flow. Check out the current river conditions to learn more!

Find more information through out Frequently Asked Questions.
Lose something on the River?
Last updated: July 16, 2021