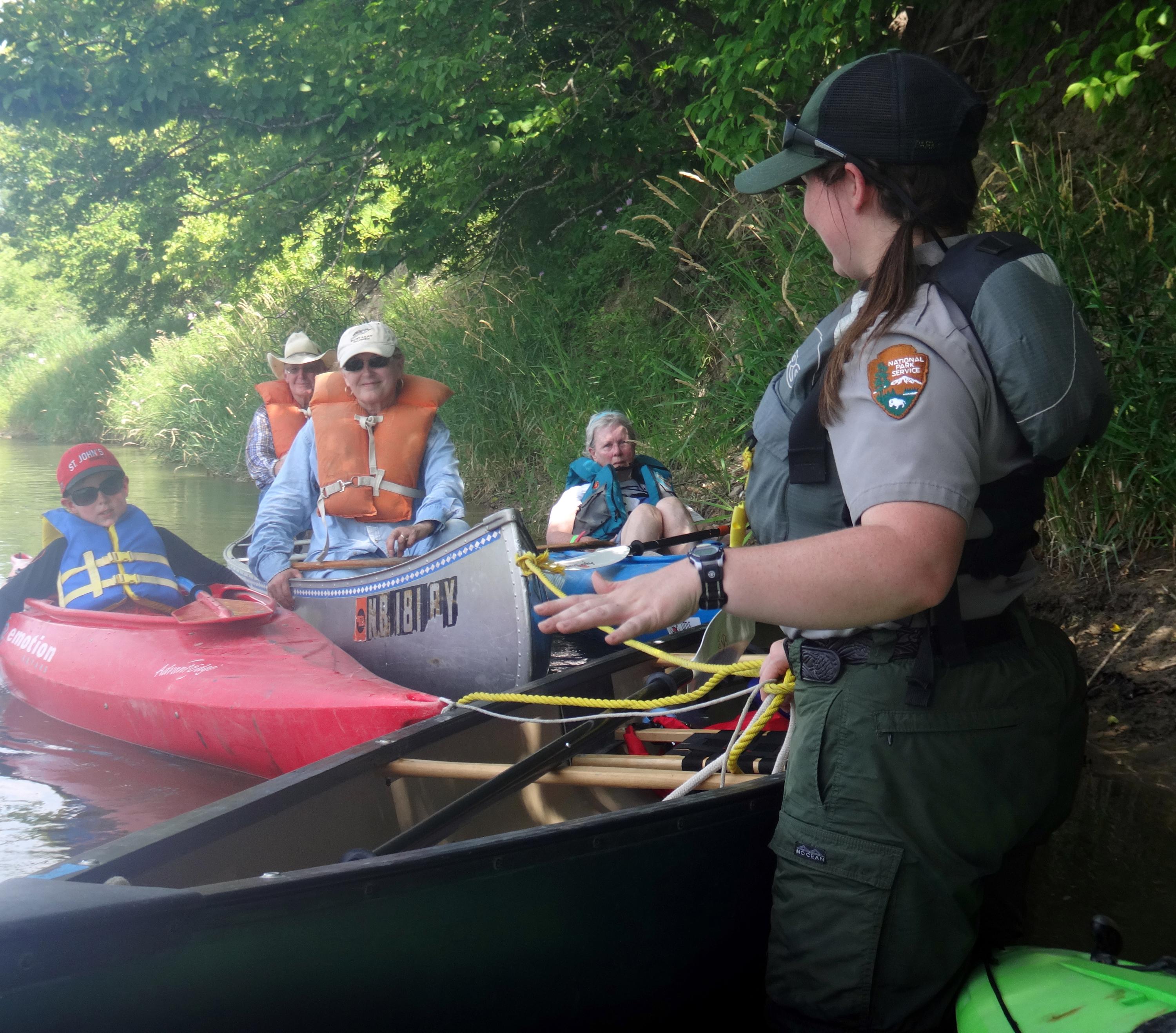 News Release Date:
August 17, 2016
Contact: Niobrara NSR, 402-376-1901
VALENTINE, NE: On Thursday, August 25th, at 5:00 p.m., join Niobrara National Scenic River (NSR) Superintendent Stephen Thede for a guided canoe float from Smith Falls State Park to Brewer Bridge. Canoes will be provided free of charge by the Niobrara Council, though individuals are welcome to bring their own canoe or kayak. Reservations are required and space is limited. Individuals will need to arrange their own transportation back to Smith Falls State Park; carpooling is encouraged.
Paddlers of all skill levels are welcome. Park rangers will give a brief safety demonstration before launching the canoes. During the float, participants will discover—or perhaps rediscover—some of the things that make the Niobrara NSR so special, and have the opportunity to talk to Superintendent Thede along the way. The trip will last 1.5 to two hours.
The free float is a special celebration of the 100th birthday of the National Park Service (NPS). On August 25th, 1916, President Woodrow Wilson signed the Organic Act, creating the NPS. The NPS now manages over 400 special places protected by the American people, including the Niobrara NSR.
For reservations, call the Niobrara National Scenic River at 402-376-1901. Smith Falls State Park requires a $5 per vehicle fee or a valid state park pass. Sponsored by the Niobrara National Scenic River and the Niobrara Council.
Niobrara National Scenic River is one of over 400 National Park Sites protected by the American people so that all may experience our heritage. Experience your America - Explore your National Parks. Visit us at www.nps.gov/niob,on Facebook Niobrara National Scenic River.