Visit Musselshell Meadow
Before the arrival of settlers and sustained agriculture and ranching, the Nez Perce frequented the prairies above the Clearwater River to gather camas. After the Treaty of 1863, Weippe Prairie was out of the reservation boundaries and with the passage of the Dawes Act in the 1880s, most of Camas Prairie became privately held farm land. Many nimí·pu· went to gather roots at the edge of the mountains, such as Musselshell Meadow. Nez Perce root diggers continue to frequent Musselshell Meadows and often gather camas in the late summer and early fall.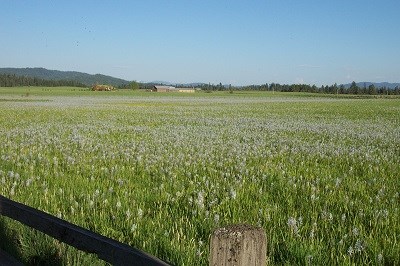 Getting to Musselshell Meadow
Musselshell Meadow is 10 miles east of Weippe, Idaho, on Forest Road 100.
Location
Latitude/Longitude:
46°20'57.63"N 115°44'49.90"W
Driving to Musselshell Meadow
From Weippe, Idaho, head southwest on N Main St toward Pierce St E. Then take a quick left onto Pierce St E. Pierce St E will then turn into Musselshell Rd. Continue onto Musselshell Rd for 10.4 miles. Musselshell Rd will then turn into County Rd 100. Continue onto County Rd 100 until you see the Musselshell Meadow parking lot.
Things to Do at Musselshell Meadow
Explore the Site
Musselshell Meadow is part of the Clearwater National Forest. From the parking lot, visitors can walk a short trail to a wayside exhibit that looks out onto the meadow. Good wildlife viewing is available from this point.
Nearby Amenities
The Clearwater National Forest is a popular recreation area in Idaho. Possible recreational activities include camping, picnicking, hiking, mountain biking, horseback riding, snowmobiling, and other winter sports.

Musselshell Meadow is located approximately 72 miles east of the Nez Perce National Historical Park's visitor center where further information is available.

In addition, the Idaho Department of Commerce has a trip planning website that will help you locate hotels, campgrounds, restaurants, and other amenities near Musselshell Meadow.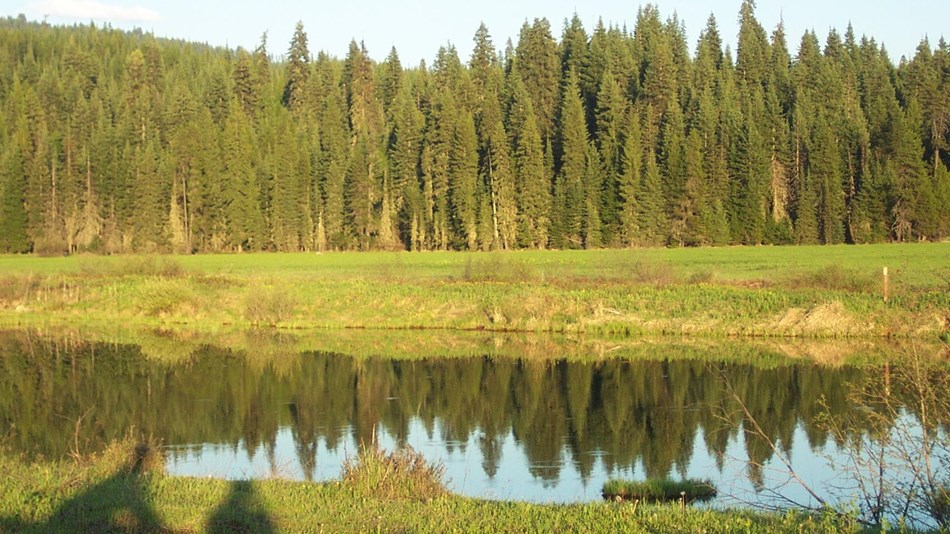 Musselshell Meadow History
General Oliver O. Howard and his troops camped here during the Flight of 1877 while pursuing the Nez Perce over the Lolo Trail.
Last updated: February 10, 2018