Stop 7: Seamen's Bethel & Mariners' Home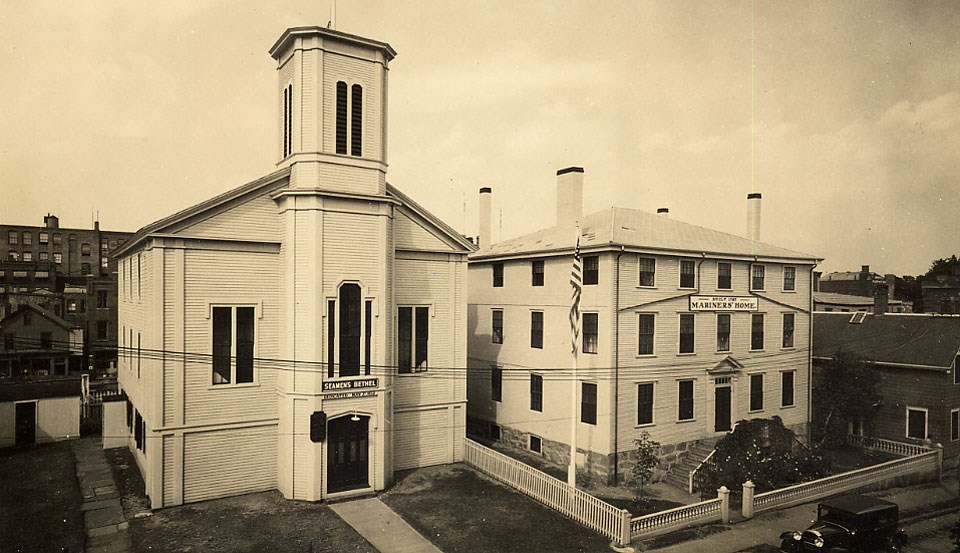 Stop 7: Seamen's Bethel & Mariners' Home
15 Johnny Cake Hill
New Bedford, MA 02740
https://www.nps.gov/nebe/learn/historyculture/seamensbethel.htm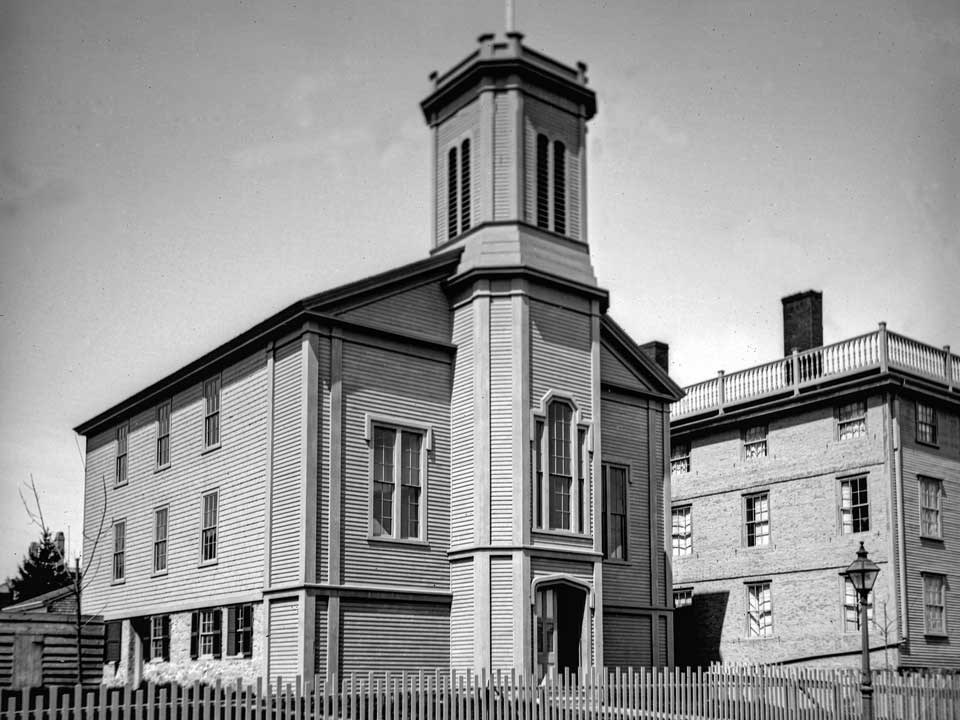 Stop 7: Seamen's Bethel
Whalemen looked for opportunities to unwind and relax when they hit shore and, unfortunately, gravitated towards bars and brothels. The Port Society tried to redirect their attention, and encourage a healthier lifestyle with morally sound decisions. The Seamen's Bethel welcomed, and still welcomes, people of every color and creed- from every corner of the earth. The Bethel, Hebrew for house of God, was meant to be a place of solace for anyone seeking it. The lower part of the church, the "salt box" was frequently used for educational purposes, whether to teach navigational skills or reading and writing. The term "salt box" comes from that part of the boat where fish would be salted for preservation. The Bethel's salt box was concerned with the preservation of men's souls, giving them a chance to improve their financial and personal opportunities.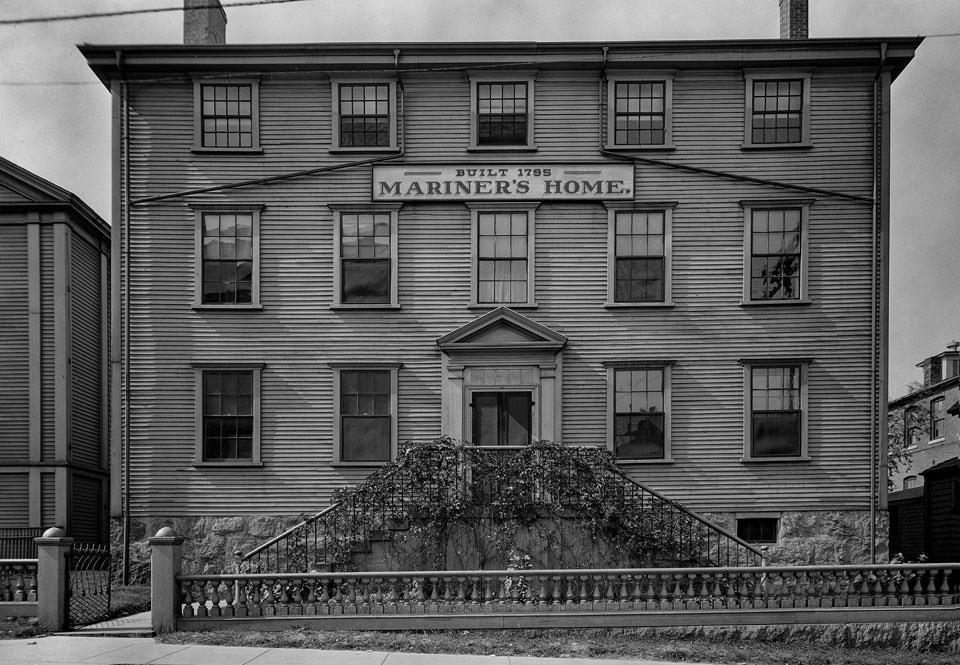 Stop 7: Mariners' Home
The Mariner's home was originally owned by William Rotch Jr., a Nantucket merchant who moved to New Bedford. As the whaling industry in New Bedford grew, so did the downtown area. For the affluent soon it became more fashionable to live on the hill. Many, including the Rotch family, moved up the hill to larger parcels of land, and away from the sights and smells of the bustling port. When William Rotch Jr. passed away, his daughter as executrix of his will donated the building to the New Bedford Port Society with the stipulation that it be moved to their property and operated as a Mariner's home. It would provide a safe and moral boarding house for the mariners on their journey.
Last updated: December 10, 2020