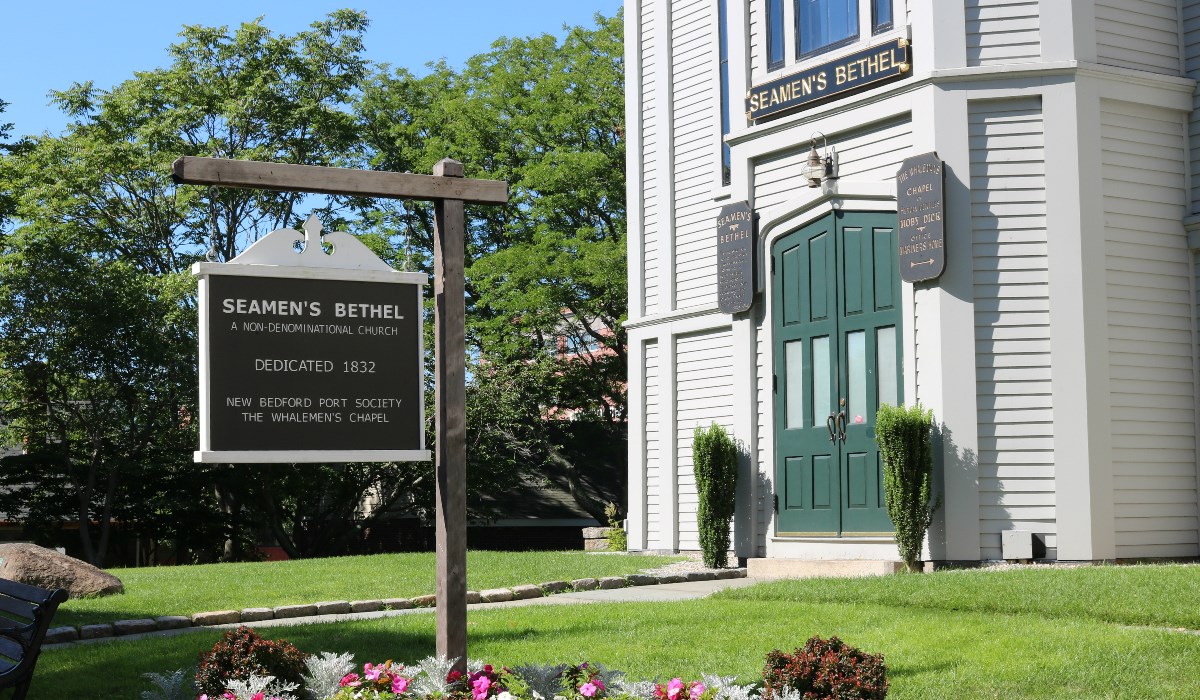 As the whaling industry grew, the number of seamen in Bedford Village ranged from 5,000 to 10,000 — nearly equaling the population of the village! Their lives, however, vastly contrasted those of locals.

Whalemen sought out gambling dens, brothels, saloons, and dance halls. Leading citizens observed that these establishments were "detrimental to the dignity and good order of our community." Additionally, Quaker whaling merchants were concerned that whalemen spent the wages of a multi-year voyage in just a few days on such pursuits, leaving them broke and without means of support.
In response, town citizens met in 1830 to discuss the situation. The resulting New Bedford Port Society for the Moral Improvement of Seamen was organized. They immediately offered church services to whalemen before they shipped out on whaling voyages. Services were held either at the waterfront or in the Town Hall. Between the impracticality of waterfront services and the difficulty of constantly arranging to use the Town Hall, the Port Society concluded that they needed their own building. In 1832, the Seamen's Bethel was dedicated as a nondenominational church and serves today in that capacity.

The term "bethel" comes from two Hebrew words, "Beth" and "El." Beth means "House" and El means "God," so it is a Seamen's House of God or a Seamen's Church.