Lewis Henry Douglass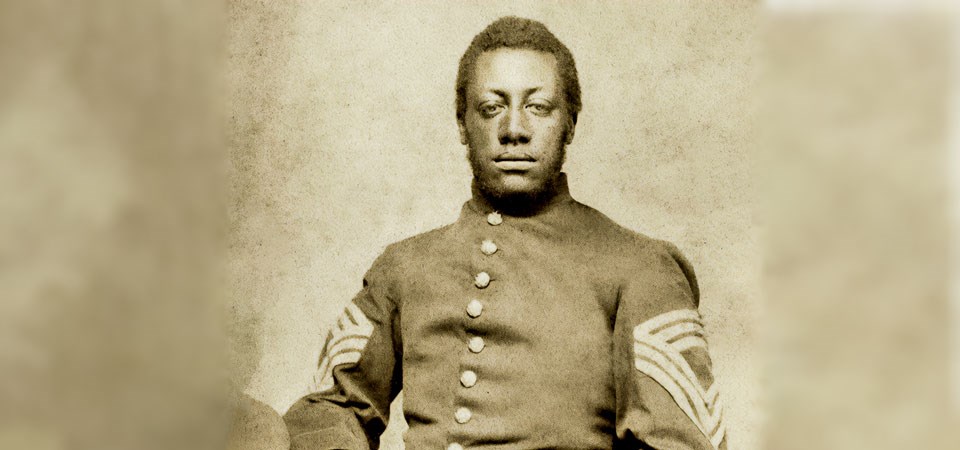 Lewis Douglass
was born on October 9, 1840 in New Bedford, Massachusetts to Frederick Douglass and Anna Murray Douglass. Lewis was a member of Company F of the 54th Massachusetts Volunteer Infantry during the Civil War. The infantry was one of the first official black units in the United States armed forces.

Lewis Douglass was promoted to Sergeant Major on March 25, 1863. Led by Colonel Robert Gould Shaw — formerly a young white officer whose parents were wealthy and prominent abolitionists, Lewis Douglass participated in the assault on Fort Wagner on July 18, 1863. Of the 600 men that Shaw led over the Confederate stronghold in Charleston, South Carolina, 281 were killed, wounded, or captured. Lewis was one of those wounded during the battle.

Despite being outnumbered by the 1,700 Confederate soldiers waiting at the fort, the battle secured the 54th Massachusetts' place in history. The infantry went on to participate in successful sieges in South Carolina, Georgia, and Florida, and returned to Boston in September 1865.

Lewis Douglass died on September 19, 1908.
Last updated: February 4, 2021