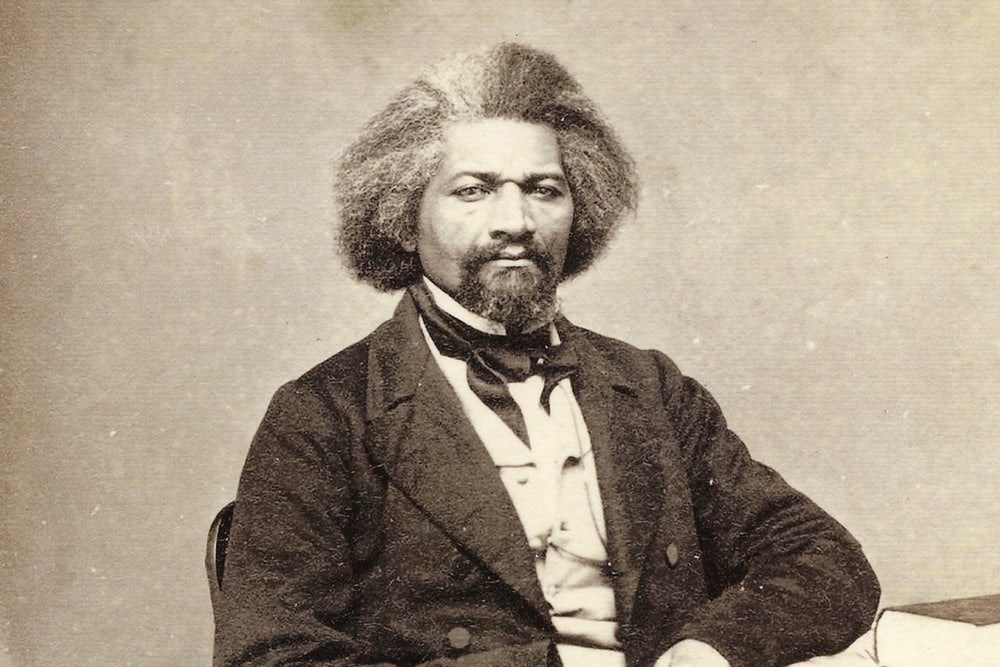 Dressed as a mariner and carrying another seaman's protection papers, Frederick Augustus Washington Bailey boarded a train in Baltimore, Maryland in September 1838. As a slave, this escape attempt was a federal crime.

Bailey was born into slavery in Talbot County, Maryland in 1818. Later, his master leased him out as a caulker in Baltimore, where he worked on the wharves to make ships water-tight. In the 1830s, he met Anna Murray, a free woman who would aid his escape. Murray worked as a domestic servant in Baltimore; she sold a feather bed to buy Bailey's train ticket north.

At 20 years of age, Bailey traveled from Maryland to Delaware, and then to Philadelphia, before landing in New York City. In New York, Bailey sent for Murray. The two married in New York on September 15, 1838 − 12 days after Bailey had set off from Maryland. New York was a free state, but it was still not safe for the newlyweds. The couple took the name Johnson, and caught a steamer bound for Newport, Rhode Island.

Frederick and Anna Johnson landed in Newport the next morning. There, they met Quakers William C. Taber and Joseph Ricketson of New Bedford, Massachusetts. With their help, the couple boarded a stagecoach and traveled north to New Bedford. They arrived on September 17, and were welcomed by African-American abolitionists Nathan and Polly Johnson.

While in their home at 21 Seventh Street, Nathan Johnson encouraged Frederick to adopt the surname Douglass. As Frederick Douglass, the escaped slave would earn his first wages, start a family, and become an internationally-renowned speaker and abolitionist.