Safety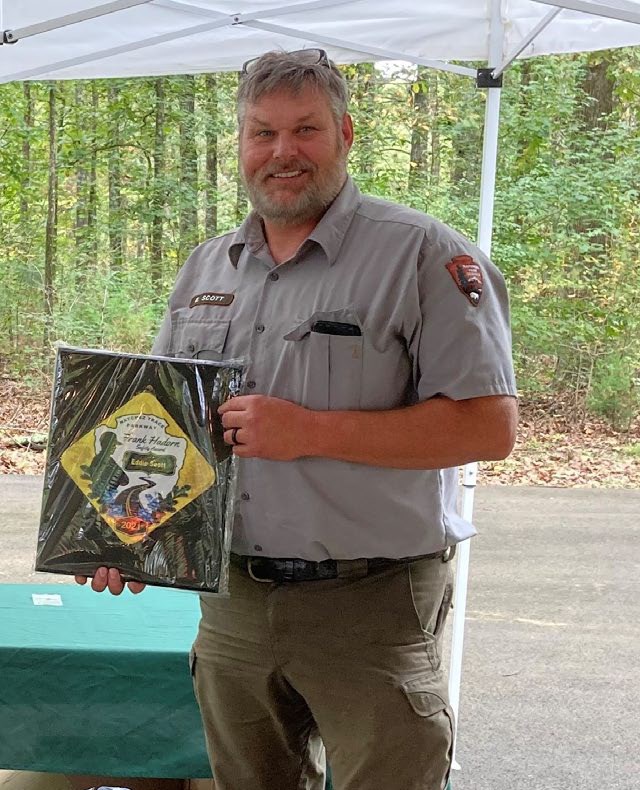 The staff at the Natchez Trace Parkway takes safety seriously: both theirs and yours.
Check out our safety awards for 2021
Your safety and protection is our top concern as you visit the Natchez Trace Parkway. For many visitors, driving is their main method of travel. While the Parkway is scenic and peaceful, the unique design of the Natchez Trace requires visitors to sometimes take extra care to ensure a safe and enjoyable visit. No matter the activity or your itinerary, be sure to keep these safety precautions in mind.
Driving Safety
Always wear your seat belt.
Obey posted speed limits.
Check road conditions before you leave on a trip.
Know that the Parkway's lanes are narrower than normal roadways and that the road has little to no shoulder for most of the route.
Don't drive distracted. Pull over in a safe spot to use your cell phone or send a text message.
Watch for bicyclists as they have the same rights and responsibilities as motorists. Share the road and give at least 3 feet of space when passing.
Watch for wildlife on the road, especially in the morning and evening.
Beware of the distractions - the wildlife, wildflowers, and extraordinary views all contribute to the Parkway experience. Pull over at designated stops to enjoy the scenery.
If driving a recreational vehicle (RV) be alert to areas closed to RVs. Visit our recreational vehicle page for more information.
Bicycling Safety
Follow the same rules of the road as motorists. Bicyclists have the same rights and responsibilities as drivers.
Ride single-file and on the right (with traffic) at all times. Use hand signals to let motorists know what you will be doing next.
Avoid the Tupelo, MS, and Jackson, MS, areas during weekday rush hours due to the high volume of motor vehicle traffic.
Plan to be off the Parkway between sundown and sunup. Use lights and reflectors in low-light conditions.
Wear brightly-colored, high-visibility clothing and a properly fitting helmet. Carry identification and emergency medical information. Let family members know your itinerary.
Treat pedestrians with the same courtesy you would expect from motorists.
Report all incidents involving cyclists or pedestrians to the Natchez Trace Parkway at 800-305-7417. In emergency situations, call 911.
Visit our bicycling page
for more information about cycling along the Natchez Trace Parkway.
At the Natchez Trace Parkway, you can hike on over 60 miles of the
Natchez Trace National Scenic Trail
, as well as numerous other shorter trails all along the Parkway's route. When hiking any of the trails in the park be sure to follow the guidelines listed below.
Trail Safety
Be prepared! Wear good hiking shoes and clothing appropriate for the weather. Mississippi summers are hot and humid. Be sure to bring enough water with you depending on your hike and know your limitations.
Prevent injury to one's self and damage to natural resources by staying on the designated trail.
At some places, trails cross roads or follow the parkway's shoulder. Use extreme caution in these situations.
Be alert for fire ants, poison ivy, and venomous snakes - don't put your hands or feet in places you can't see.
If hiking alone, let a family member know where you are headed and when you plan to return.
After your hike, be sure to check your body and clothing for ticks.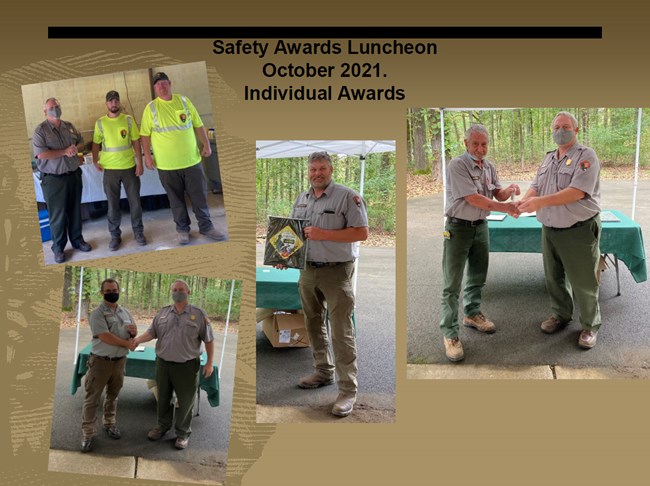 Awards were presented to individuals who made significant contributions to safety. October 2021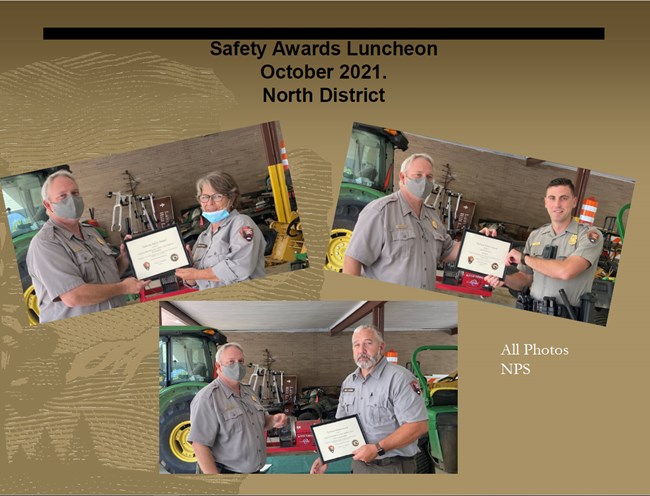 North District Safety Awards. October 2021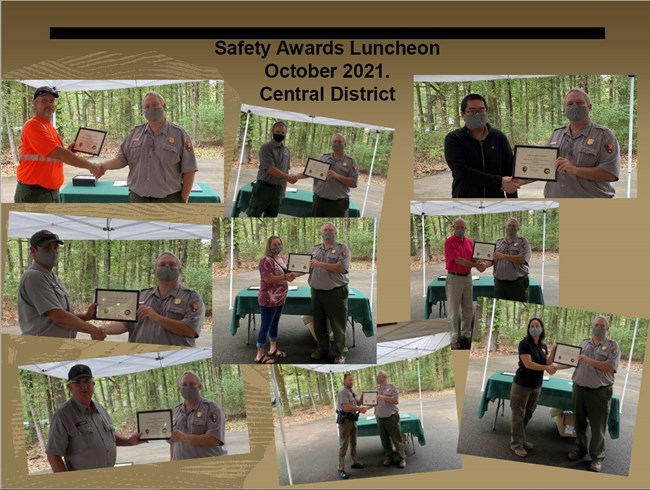 Central District Safety Awards. October 2021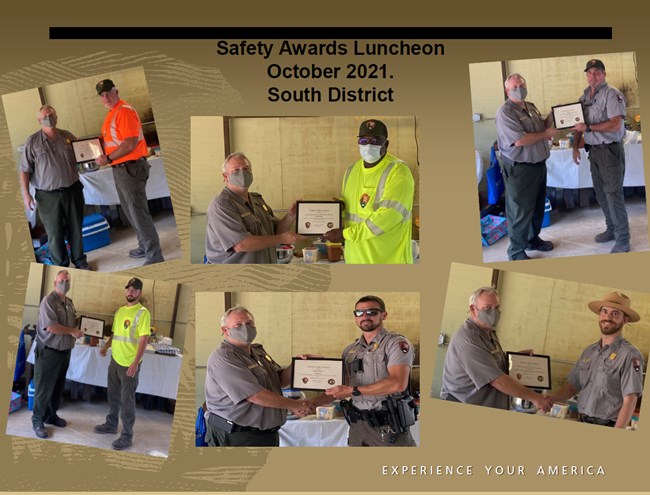 South District Safety Awards. October 2021
Last updated: January 10, 2022