Pets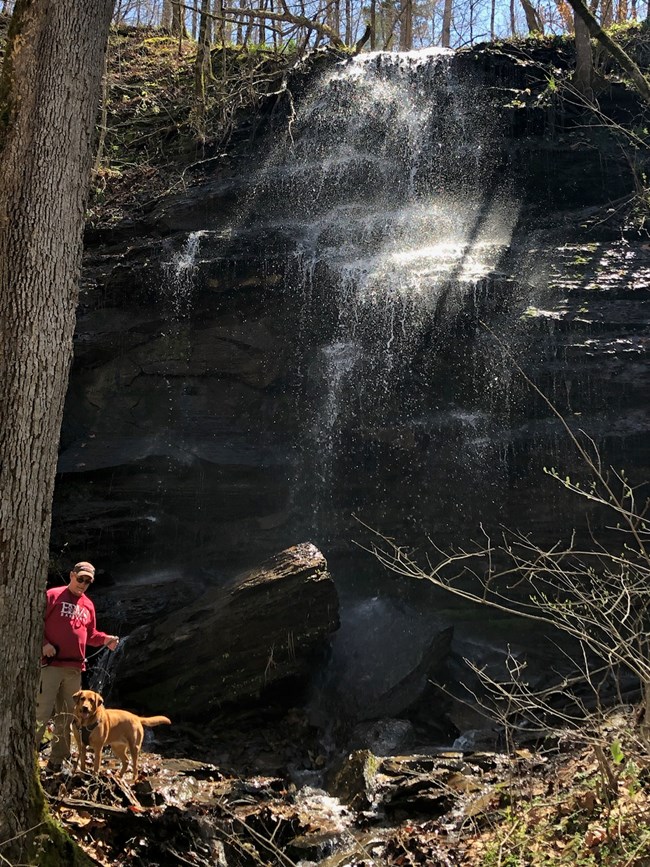 A few simple rules and regulations:

Pets are allowed along trails and viewpoints of the Natchez Trace Parkway under the following conditions:
Pets must always be on a leash six feet or shorter
Please clean up after your pet
Only service animals are allowed inside Parkway buildings.
At campgrounds:

There is a maximum of two pets per site.
At all times, pets must be confined or under control on a leash not longer than 6 feet.
Pets cannot be left unattended.
For your dog's well being, please remember to carry water on hot days or long hikes. During warmer months tick repellent is highly recommended.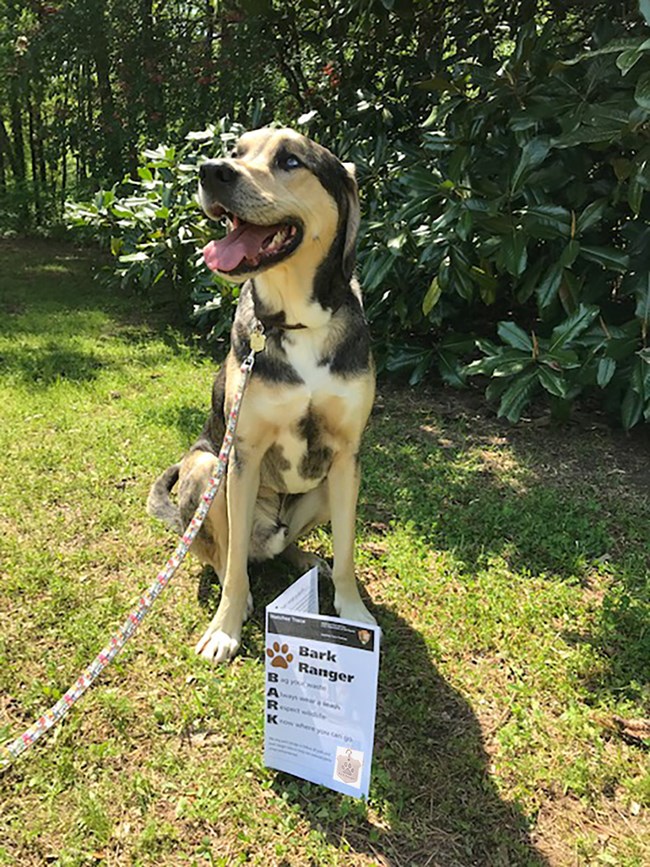 BARK Ranger!
You and your dog can work together to earn a BARK Ranger dog tag. Visit our Parkway Visitor Center at milepost 266, near Tupelo, Mississippi, or other visitor contact stations, to find out how your dog can become a BARK Ranger.
Find out more about the National Park Service BARK Ranger program.
If you would like a digital copy of our BARK Ranger booklet, email us here.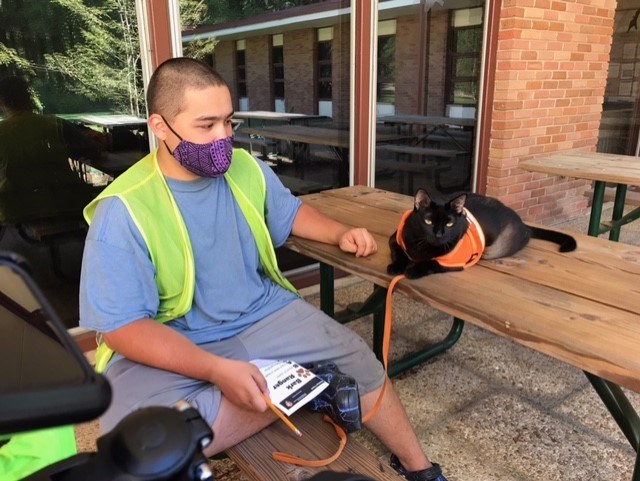 Cats Who Think They are Dogs
Cats who walk trails and follow the BARK Ranger Creed, can earn a tag, too!
Last updated: January 11, 2023