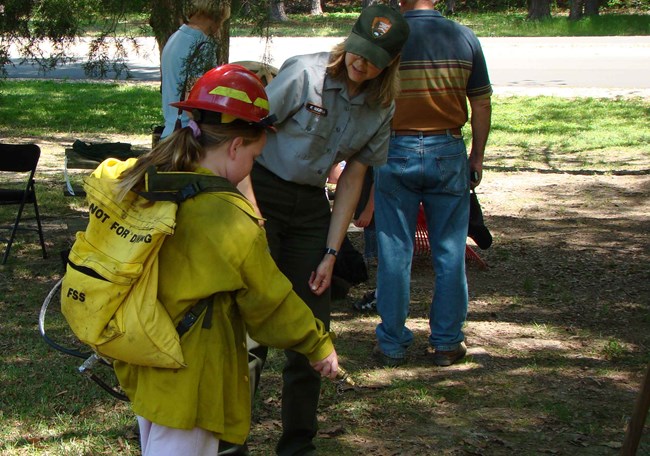 The entire family will enjoy traveling the Natchez Trace Parkway. Whether you spend a few hours, or a few days on the Parkway, kids will have fun exploring the Natchez Trace.
Both children and adults can stop to take some of the short walks along the Parkway. Family-friendly walks include Cypress Swamp, at milepost 122.0, Chickasaw Village, at milepost 261.8, and Rock Spring at milepost 330.2. At about 1/2 mile each, these short walks will get you out of the car and on the trail to explore a cypress swamp, a historic village, or Colbert Creek where hummingbirds are often seen in the fall.
All Ranger-led programs are open to families, and special Junior Ranger Programs are scheduled through-out the summer. Please check our Ranger-led program page for more information about upcoming programs and special events.