Eating & Sleeping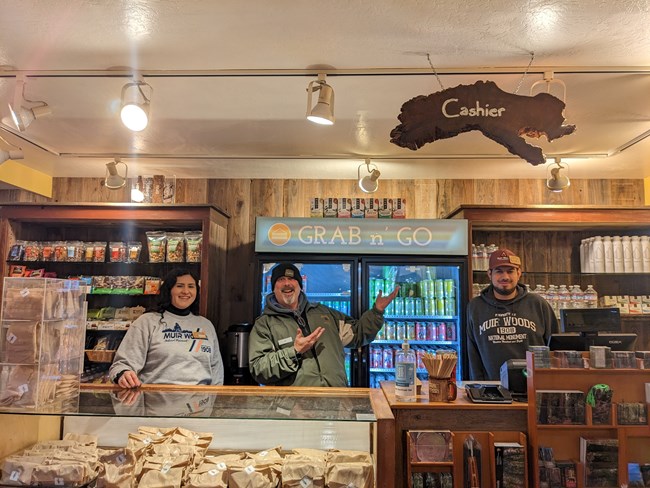 Muir Woods Trading Company is the in-park concessionaire facility which serves meals and snacks throughout the day, located just inside the Muir Woods entrance. Contact them at (415) 388-7059.
Lodging
There are no lodging facilities in Muir Woods National Monument. Here is information about lodging in Golden Gate National Parks. The closest lodging is available in Mill Valley, CA - the town Muir Woods is located in - or Muir Beach, CA.

Camping
There is no camping within Muir Woods National Monument. However, there are many nearby alternatives!
The closest campsites are in Mount Tamalpais State Park (Mount Tam) at Pantoll and Bootjack campground, which are first-come first served. More information about other lodging in Mount Tam can be found here.
Golden Gate National Recreation Area also has 4 campgrounds, and the Presidio of San Francisco has one group campground. Recreation.gov provides information about camping in the Marin Headlands, and the Presidio Trust site provides informaiton to reserve the Rob Hill Campground in San Francisco.
Last updated: July 31, 2023