Fees and Passes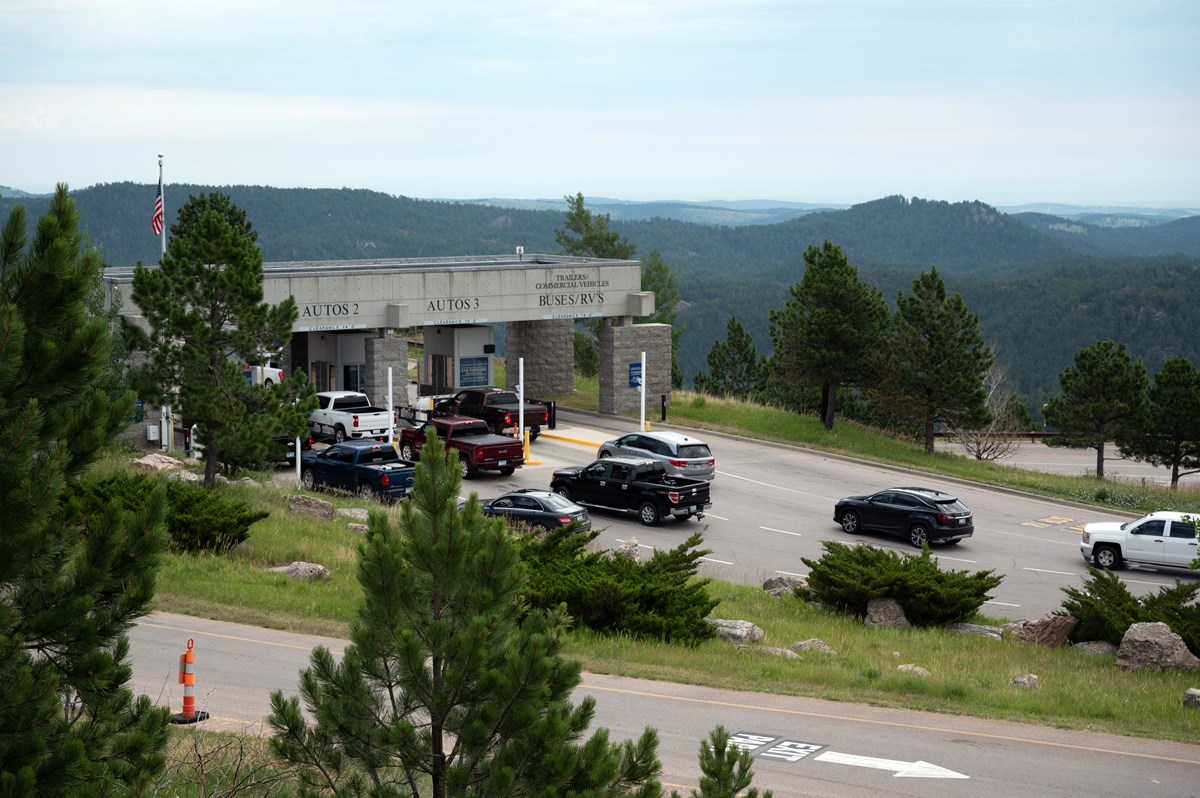 Parking Fees
Cars, Motorcycles and RVs

$10 per vehicle
$5 for Seniors (62 and older)
Free for Active Duty Military

Commercial Tour Bus

$50*

Verified, nonprofit Educational Bus

$25*

*Parking tickets for buses are valid for 24 hours from time of first entry.

Parking fees may be paid with cash or most credit cards.

Overnight parking is not permitted within the boundaries of Mount Rushmore National Memorial.
Mount Rushmore National Memorial Parking Facility
Parking is readily available in the memorial's parking complex. The parking facility is operated under a concession contract between the National Park Service and Xanterra Travel Collection. A parking ticket entitles a non-commercial vehicle unlimited entry to the memorial for one year from the date of purchase. Designated handicapped parking areas are located in both parking garages in the upper and middle levels.
Additional Information
No reservations are needed to visit the memorial. Parking for vehicles pulling trailers or extra-long vehicles is extremely limited.

For questions concerning parking and parking fees, please call Xanterra Travel Collection at 605-574-2515.


Passes
The National Parks and Federal Recreational Lands Annual Pass, the Annual Pass - Military, the Senior Pass, the Access Pass and the Every Kid Outdoors Pass cannot be used for parking fees at Mount Rushmore National Memorial. These passes cover entrance fees and in some cases provide a discount on special use fees such as camping and tours, but do not cover concession fees such as parking.

If you are eligible, the Access Pass, Annual Pass - Military and Every Kid Outdoors Pass are available in the Information Center at Mount Rushmore. A paper voucher, available at Every Kid Outdoors is required to receive the Every Kid Outdoors Pass.
The regular Annual Pass and Senior Passes are not sold at Mount Rushmore. They are available at several area national park sites and at local United States Forest Service offices.
Last updated: May 23, 2022