Wick House Tours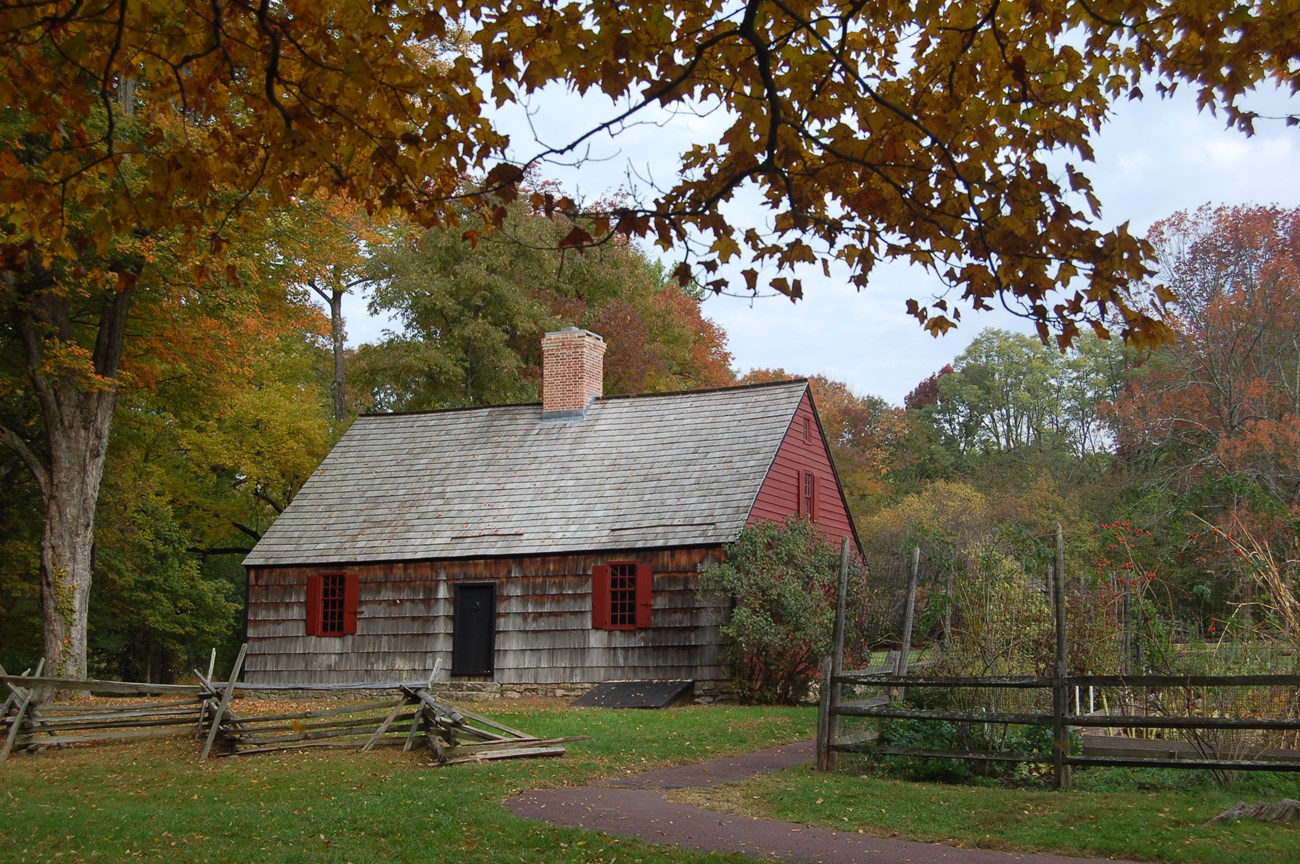 How To Enter The Wick House
Park visitors may enter the Wick House, the historic farm home of the largest landowner in Jockey Hollow at the time of the 1779 Continental Army encampment, by joining a guided tour. Tours are offered by the National Park Service and volunteers on days when park buildings are open to the public.
Joining A Tour
When you arrive in Jockey Hollow, check with the staff at the Visitor Center or check the message boards in the parking lots. Tours are offered on a periodic basis throughout the day. Generally, tours are offered at 11:00 a.m., 1:00 p.m., 2:00 p.m., and 3:00 p.m.
Special Tours
On occasion, volunteers and park employees may offer a chance to view them working on a craft, such as spinning or weaving, during the hours the Wick House is open. When this occurs, the tour may vary from the standard tour described here.
Last updated: July 15, 2022