Plan Your Visit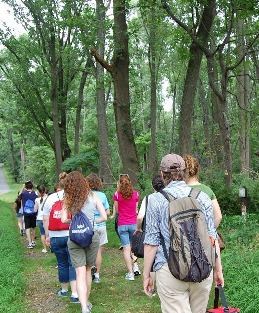 Morristown National Historical Park offers a variety of experiences for visitors. Whether you enjoy history, a hike in the woods or a guided program with a ranger, there are opportunities for everyone. The website provides more information about preparing for your visit and the things you can experience during your time. If you should have any questions, please feel free to contact the Washington's Headquarters Museum at 973-539-2016 ext.210 or the Jockey Hollow Visitor Center at 973-543-4030 or e-mail us
Find essential information for planning your visit, including operating hours, fees and passes, current park conditions, traveling with pets, and much more.
Get information such as GPS coordinates and addresses, directions to either Washington's Headquarters area or the Jockey Hollow area, and other transportation options.
Learn about all the activities Morristown NHP offers to visitors.
We host numerous special events throughout the year including our Encampment reenactment. We also have a variety or Ranger talks, walks and living history demonstrations. We also have special events such as author talks and book signings. Check out our calendar for the times and locations of all our scheduled events.
Get information to prepare yourself to safely enjoy all that the park has to offer.
Find general information about accessibility at the park.
Learn more about the national park sites, heritage areas, and historic must-see sites that are in close proximity to Morristown NHP.


Last updated: August 31, 2022