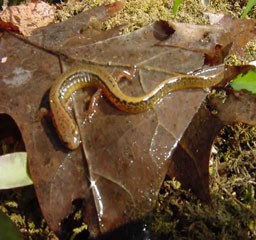 The pond, wetland seep, stream and wooded habitats of Morristown National Historical Park are the home for numerous amphibian species.

In 2000, as part of the National Park Service Inventory and Monitoring Program seven salamander and five frog and toad species were detected.

The most common salamanders found were the: Eastern Red-back, Northern Two-lined, Northern Dusky, and Northern Red. Common frog and toad species include: Green Frog, Pickerel Frog, Bull Frog and Eastern American Toad.