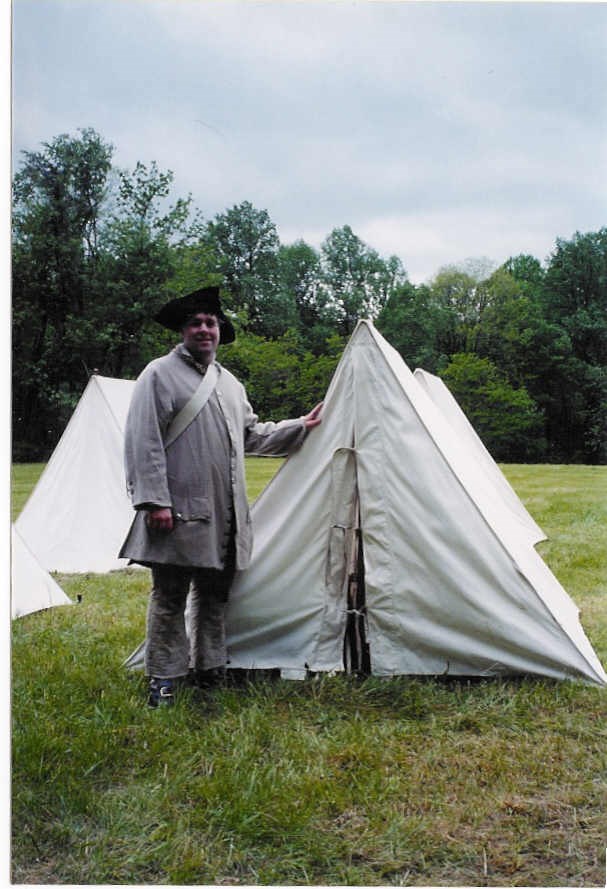 INTRO: Steve Santucci
I have been teaching High School History for the past 14 years, the last seven at West Morris Mendham High School. I have been interested in history since I was about 5 years old. I remember my first visit to a Revolutionary War park/museum. That first visit was in the winter of `84-85 and the place was Morristown National Historical Park. I remember the exhibits and the dioramas that depicted various scenes of that winter. As I entered the teaching profession in the late 90s I rediscovered Morristown National Historical Park through my participation with a revolutionary War re-enactment group and the encampment and activities that we provided. I have been involved in planning special events with re-enactors at the park including the 225th anniversary of the winter encampment of 1779-1780, as well as unique interpretive programs like rebuilding the soldier replica huts. I believe parks such as Morristown are important resources both to educators as well as the general public. I enjoy parks because they preserve what it may have appeared in the past, like a living snapshot of a moment in time.

As part of the time here as a Ranger I was exposed to some pertinent training such as Interpretive Training for new rangers. This was held at Edison National Historical Park. This included a history of the park service, a discussion of the Mission, and of interpretation of the park Mission and the site to the visitors. I found much of what was discussed and presented to be helpful for a classroom teacher of history as well as validating some of the historical practices I use in the classroom. I also had the opportunity to meet the Edison National Historical Parks Teacher-Ranger-Teacher and spend a day collaborating educational ideas. I returned to Edison NHP to work with the Teacher-Ranger-Teacher and two other Rangers on their education programming.