Volunteer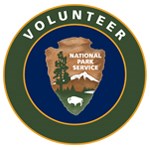 Morristown NHP Volunteer Mission Statement
The primary purpose of Morristown National Historical Park's Volunteer Program is to provide an opportunity which voluntary help and services from the public may be involved through a diversity of projects within a variety of locations to obtain knowledge for preserving the park's past, maintaining an active present and preparation for the future.
Volunteers are important to our park's success, especially considering recent events and conditions. From October 2020 to September 2021, the park had:
- 151 Volunteers
- 8,534 hours were donated
- Contributing $243,560.36 in federal funding through their time and service.

Thank you to all our Volunteers and their families!
JOIN OUR VOLUNTEER TEAM
Who can volunteer?
Individuals (17 years of age and under must be accompanied by an adult)
Families
Groups (no more than 20)
Corporate groups (no more than 20)
How do I become a volunteer?
If you are interested in volunteering at the park, please send an email to our Volunteer Manager to receive a Volunteer Application: click this link to email them: (e-mail us)
What happens next?
When your Volunteer Application arrives in the park, a review process will begin to match your interests to any Volunteer opportunity requested &/ or available. You will be notified whether we have a match or not. If we do have a match you may be requested to come in for an interview.
Please be advised, some Volunteer positions may require a background investigation. For additional information please contact the Volunteer Manager by email here: (e-mail us)

To view more NPS volunteer opportunities, go to www.nps.gov/volunteer or www.volunteer.gov.
Volunteer Highlights 2020 - 2021
Our Interpretation volunteers assisted with staffing challenges this year. Even with new COVID-19 restrictions and safety protocols in place, tours of the Ford Mansion have continued thanks to their involvement.

A couple of severe storms did not stop our garden volunteers from planting, weeding, and harvesting within our interpretive 18th century kitchen garden and our 19th century native gardens. The volunteers of the 18th century kitchen garden donated garden produce to local food pantries during this time of local need.
Due to COVID-19, only two of our Cultural Resource volunteers were able to contribute this year. One has worked diligently on our annual CRM inventory and media posts, while another has researched our Booker T. Washington papers in preparation for future work.
Our law enforcement and protection division helps manage our trails and trail volunteers. The New York/ New Jersey Trail Conference Volunteer leaders pulled together a terrific group of park volunteers that were willing to participate, no matter how hot and muggy the weather. Our 22 individual trail maintainers learned how to work like a group during the 24 work trips conducted this year. The majority of the work was labor intensive with clearing invasive plants, widening narrow trailways, clearing water bars and re-blazing all the trails.


Last updated: October 16, 2021