Webcams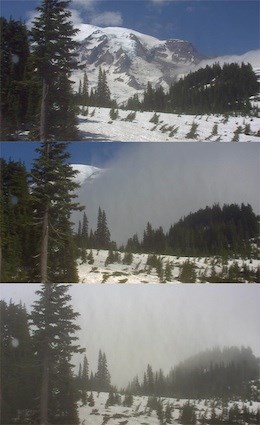 Is the mountain out? What's the weather like in the park? Are the parking lots at Paradise and Sunrise full? Check out Mount Rainier's live webcams to find out:
Longmire Area
Longmire
Paradise Area
Mountain
East
West
Visitor Center
Tatoosh
Air Quality
High Camps
Camp Muir - Down for Repairs
Camp Schurman
Sunrise Area
NOTE: Sunrise webcams will be up soon for the 2020 season but crews are working on stabilizing the satellite internet connection. Thanks for your patience. (updated 7/9/20)
Sunrise Mountain
Sunrise East

For snow depth at Paradise and other current conditions, check the weather page.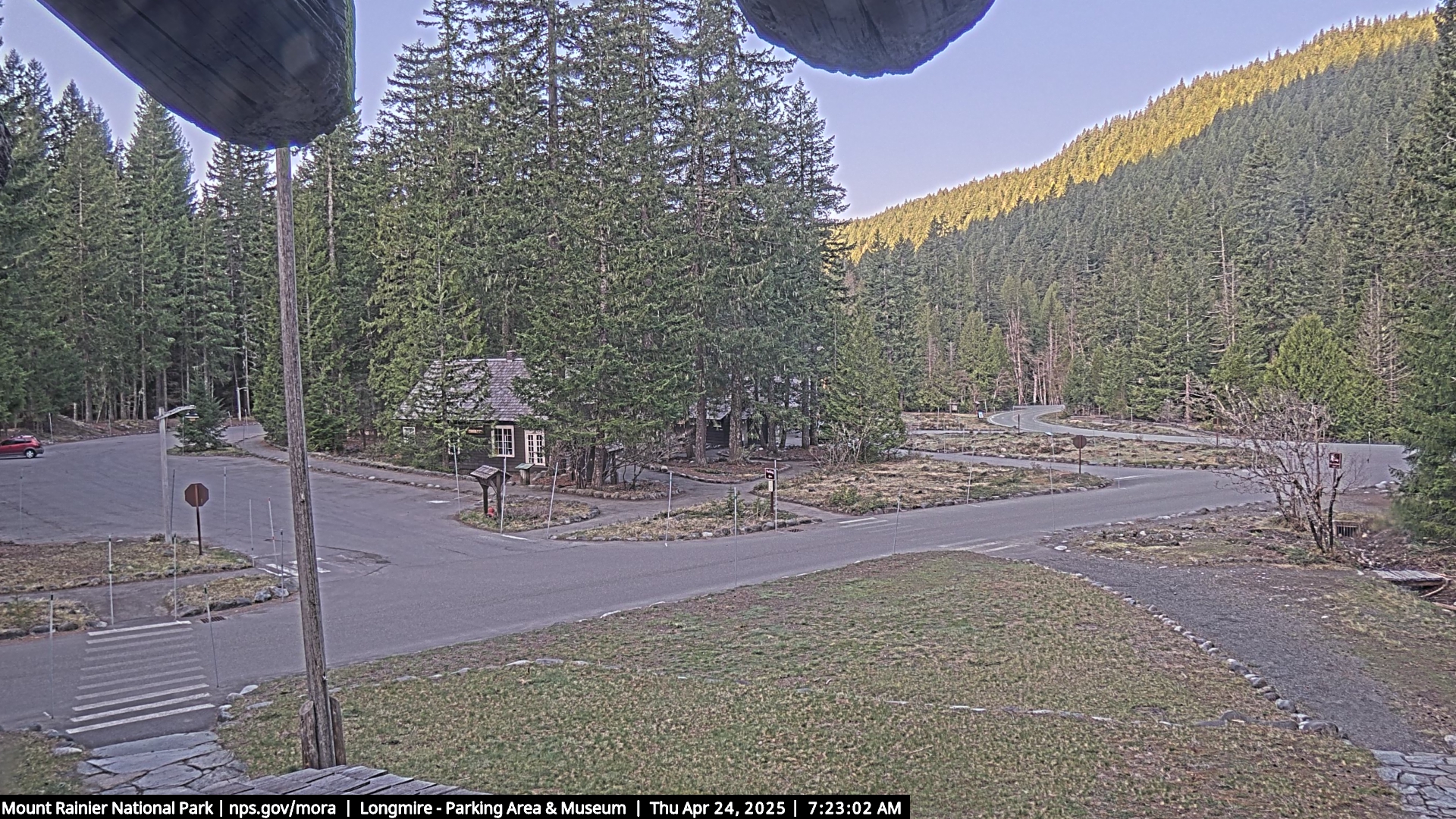 Webcam
Looking southwest from the Administration Building toward the road entering Longmire.
View Webcam
The air quality webcam is part of the NPS air quality web camera network. Images are updated every 15 minutes. Visit the NPS Air Resources site for more air quality data, including visual range and weather conditions, that are updated hourly.
Webcam
See the view from the clouds! Camp Muir perches on the side of Mount Rainier at an elevation of over 10,000 feet (3,000 meters). Updates every 5 minutes. NOTE: Down for repairs for the 2020 season. Thanks for your patience.
View Webcam
Status: Inactive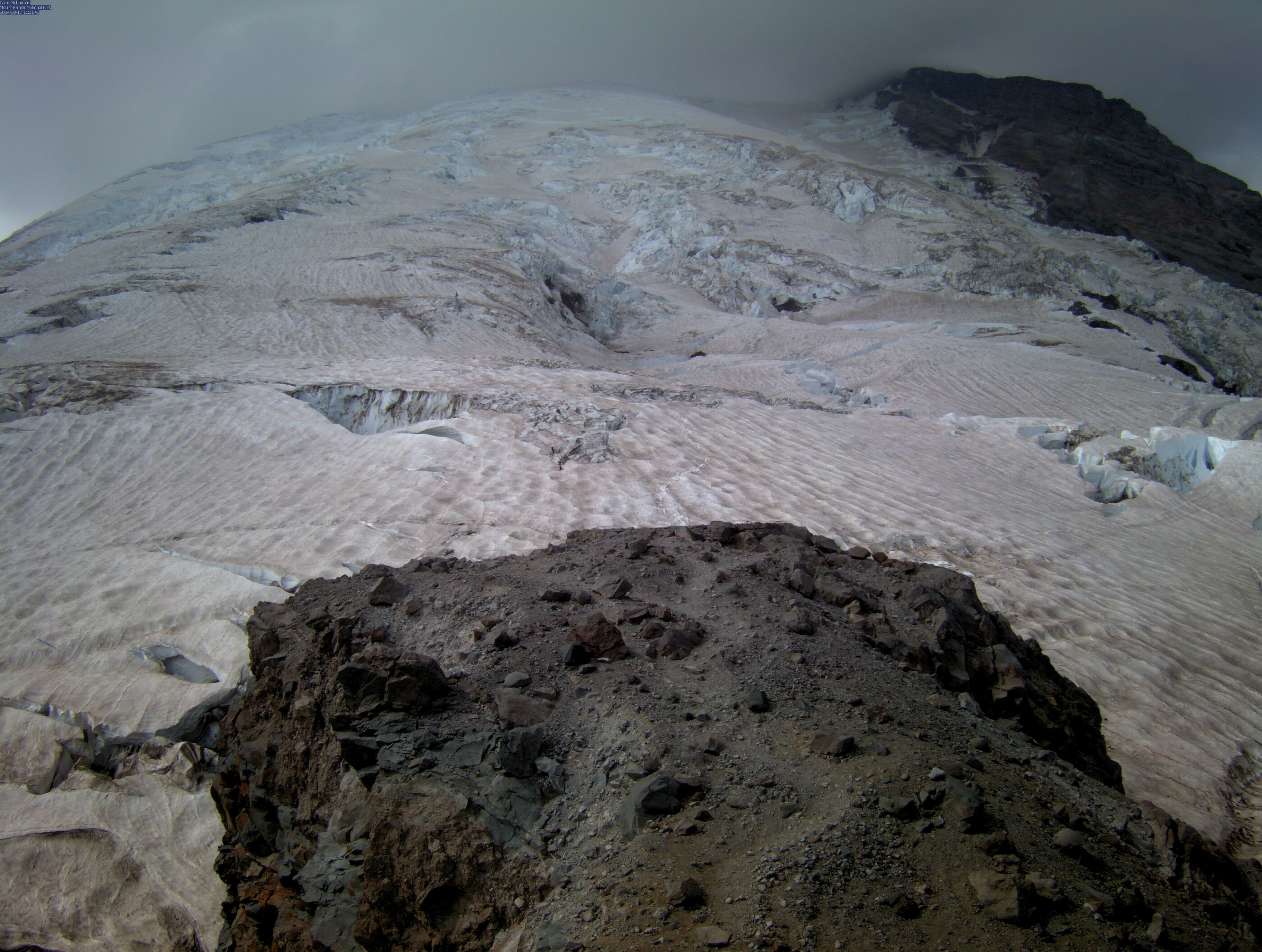 Webcam
Enjoy a view of the summit from Camp Schurman, located on the east side of Mount Rainier! Updates every 10 minutes. Due to its extreme location, the webcam feed can occasionally go down. Thanks for your understanding.
View Webcam



Webcam
What are the conditions like at Sunrise? Check the view of Mount Rainier from the Sunrise Visitor Center. NOTE: Down for the season; check back next summer!
View Webcam
Status: Inactive
Webcam
Looking east over the Sunrise parking lot from the Sunrise Visitor Center. NOTE: Down for the winter; check back next season!
View Webcam
Status: Inactive
Last updated: July 9, 2020