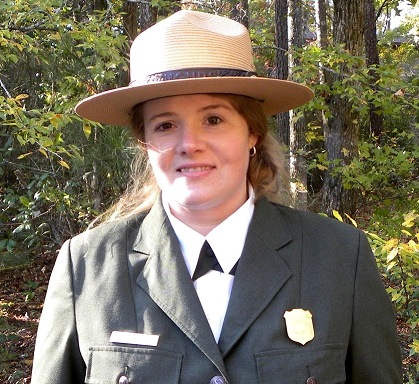 News Release Date:
July 10, 2012
Contact: Randy King, Mount Rainier National Park Superintendent, 360-569-6503
Superintendent Randy King announces that Tracy Swartout has been named Deputy Superintendent of Mount Rainier National Park. She will begin her new assignment September 2. As Deputy Superintendent Swartout will provide management oversight and guidance for the day-to-day operations of the park. King stated "Tracy offers an outstanding blend of management, leadership, business planning and interpersonal abilities that will greatly benefit Mount Rainier. I very much look forward to working with her."
"I am thrilled to be selected to serve at Mount Rainier, which protects a wealth of natural and cultural resources and provides visitors a place to seek both recreation and renewal. It is an inspiring landscape, offering visitors diverse opportunities to develop connections with the forces of nature that dominate the park's physical environment" said Swartout. 
Currently the Superintendent at Congaree National Park in South Carolina, Swartout is a 12 year NPS veteran, who began her career in the NPS Washington Office, leading the Business Management Group (BMG) within the office of the Comptroller. After six years traveling to all seven NPS regions to support park management, she left to join the team at Congaree.
During her six years at Congaree, Swartout worked with park partners, environmental groups, and developers to provide greater protections for the area's natural and cultural resources while encouraging the community to get involved in the park. She promoted heritage tourism and oral history work through the Southeast Rural Community Outreach organization, initiated the park's first living history program, Congaree Campfire Chronicles, and spearheaded the first focus groups addressing African American non-visitors in the NPS. Swartout also oversaw more than 1,800 acres of land acquisition, an active Research and Education Center, and an accomplished Exotic Plant Management Team, serving more than a dozen parks in the Southeast. In addition, she renewed the park's law enforcement program, which had been dormant for several years.
Prior tot he NPS, Swartout worked for the National Parks Conservation Association, stationed at Arches and Canyonlands National Parks/ While in school, she worked as a climbing instructor in Colorado and legislative aide for the SC House of Representatives. 
A native of Columbia, SC, Swartout earned a bachelor's degree in Environmental Geography from the University of South Carolina and a Master's Degree in Natural Resource Management from the University of Waterloo in Canada. She also started a second Master's in Environmental Management from Duke University, with courses in Environmental Law, Natural Resource Economics, and geology before taking a leave of absence to follow her park ranger dreams!
"I am excited by the opportunity to serve as the new Deputy Superintendent for Mount Rainier National Park and am honored to join the talented team already in place at the park," Swartout said. "Tom and I are looking forward to becoming a part of the Rainier family, and our son is looking forward to seeing snow once again."
Swartout and her husband Tom, an environmental engineer who specializes in water and wastewater systems, will relocate to Mount Rainier with their two children, Grayson and Sierra. As a family they enjoy outdoor recreation, music, cooking, and the arts.
-NPS-