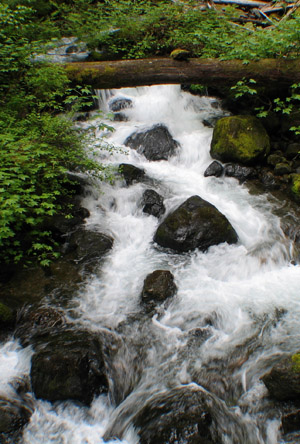 Amphibians are good indicators of an ecosystem's health as they live in both terrestrial and aquatic areas and are sensitive to changes in environmental conditions. They also constitute a major portion of animal biomass in many habitats. In some forested areas, amphibians exceed the combined weight of all other vertebrates. However, amphibians have been suffering from serious population declines worldwide, which has a profound affect on forest ecosystems.
A park-wide survey of aquatic breeding amphibians was conducted during 1996-1999. Terrestrial amphibian surveys were conducted from 1999 – 2002, focusing on the Van Dyke's (P. vandykei) and Larch Mountain (P. larselii) Salamanders, both federally listed Species of Concern.
Given the worldwide decline in amphibians, and identified threats in Mount Rainier National Park, we are developing long-term monitoring programs to document the distribution and abundance of certain amphibian species that serve as good bio-indicators.