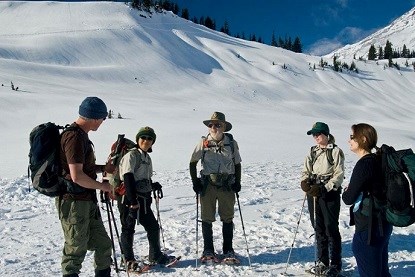 Developing skills as an effective park communicator
Have you ever been to a park program that captivated you and deepened your appreciation of something about that park? That is the art of interpretation. Interpretation involves helping visitors form meaningful emotional, and intellectual connections to the park. This might happen during a formal presentation or an activity like a guided walk or tour. It can also happen during an informal conversation with a visitor or when answering questions.
Why do you think it is important to help visitors make these connections with the park? Forging connections is part of our mission. The National Park Service was formed to preserve and protect for the enjoyment of future generations. Enjoyment is enhanced by connection, and preservation is inspired by it.
The National Park Service has partnered with Indiana University and a number of other conservation organizations to train people working in our parks, including vendor employees and volunteers, in the skills of interpretation. They have developed many online courses. Some of the basic courses are free such as Foundations of Interpretation. Park partners may receive a discount for some of the fee courses.