Plan Your Visit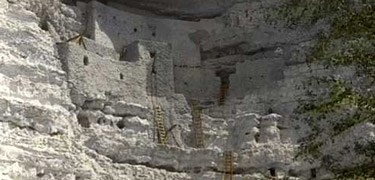 Make the most of your visit
Spend a few hours and discover the incredible legacy of an ancient people. Whether you visit just Montezuma Castle, or add in a side trip to Montezuma Well, you'll be inspired by the Sinagua culture.
A self-guided, 1/3-mile loop trail leads you past an incredible 5-story cliff dwelling, through a beautiful sycamore grove and along spring-fed Beaver Creek, one of only a few perennial streams in Arizona. At Montezuma Well, another 1/3-mile loop leads you past an amazing oasis, used by the Sinagua people over 600 years ago.
Check out the Calendar for special events. Remember that pets, including dogs, on leashes no longer than 6 feet are welcome on the park's trails. Pet owners must clean up after their animals. So, check out a brochure or the kids' Jr. Ranger book, and prepare for your trip! Oh, and don't forget to check the weather!


Last updated: April 10, 2015