Plan Your Visit

Missouri National Recreational River is divided into two districts: the 39-mile and 59-mile. Pre-trip planning is important. Most of the basic information you will need is available on this page.

Basic Information
Location, Hours, Fees, Weather, etc.

Things To Do
Recommendations on things to do for two-hours, half-day and full-day visits.

Things To Know Before You Visit
How to get around, what to expect, and what's available.

Visitor Centers
Information on Park Headquarters and partners visitor center/contact stations.
Current River Conditions
Information on current river conditions and water discharge rates.

Laws & Policies
Tips on what is allowed and not allowed while visiting the national park.

Maps
Downloadable versions of park maps available.

Nearby Communities & Tourism Offices
Links to area Chambers of Commerce and local and state tourism offices.

Nearby Parks
Nearby national and state parks are provided in this link.

Frequently Asked Questions
Frequently asked about the Missouri National Recreational River.

Weather Information
The weather can change in a matter of minutes.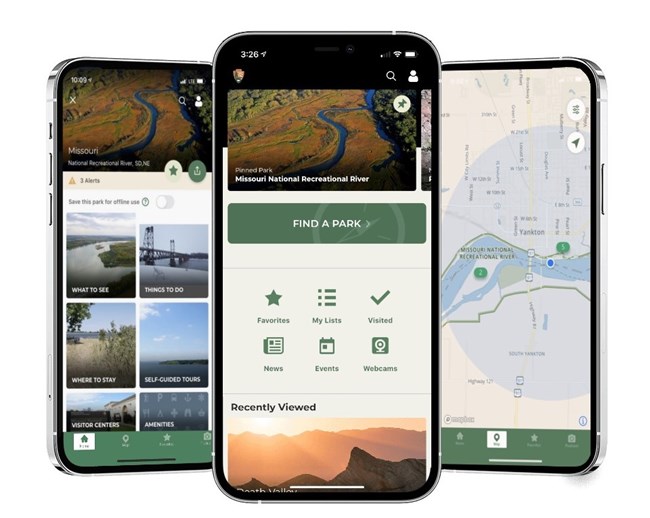 Free Mobile App
One of the best ways to prepare for a visit to the Missouri National Recreational River and the Lewis and Clark National Historic Trail is to download our free app! Various features include interactive maps, park tours, amenities, accessibility, offline use, things to do, share your visit, news, alerts, events and more! It is available for all iOS and Android devices. Visit the Google Play or the iTunes Store to download the app.


Last updated: August 24, 2021