Current Conditions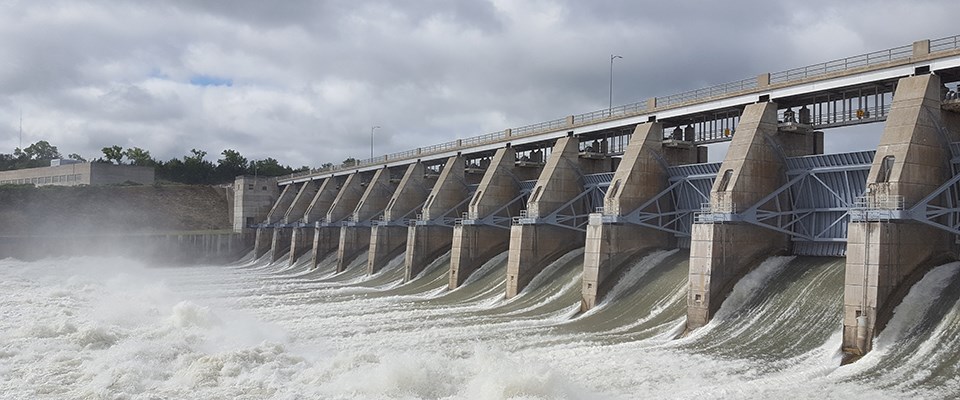 When traveling the river please be aware of snags, stumps, sandbars, and floating debris. Always wear a life vest (personal floatation device) when on the river. Swimming in the river is discouraged because of unpredictable currents.
Coronavirus at the Missouri National Recreational River
The National Park Service (NPS) encourages people who choose to visit the Missouri National Recreational River and other national parks during this pandemic to adhere to guidance from the Centers for Disease Control and Prevention and state and local public health authorities to prevent the spread of infectious diseases. As services are limited, the NPS urges visitors to continue to practice Leave No Trace principles to keep outdoor spaces safe and healthy. See more information at www.nps.gov/coronavirus.
The 39-mile reach begins immediately downstream from Fort Randall Dam at Pickstown, South Dakota, and continues to Running Water, South Dakota. Flows on this reach are influenced by controlled releases from Fort Randall Dam. The water discharge rate can change hourly. The normal rate of flow is 3 to 5 mph.
The 59-mile reach stretches from about one mile below Gavins Point Dam to Nebraska's Ponca State Park. Gavins Point Dam regulates water flow on this reach of the river. The river channel follows a winding course. There are many snags and sandbars.

Note: 16,000 CFS indicates low water, over 40,000 indicates very high water.
Last updated: September 9, 2020