For Kids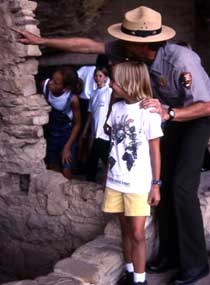 Junior Ranger Program
Children from age 4 to 12 can become a Junior Ranger at Mesa Verde. Just pick up an activity booklet at the Mesa Verde Visitor and Research Center or the Chapin Mesa Archeological Museum, explore the park, complete the activities, and take the booklet to any park information center for review. A special Mesa Verde Junior Ranger badge is awarded for a job well done.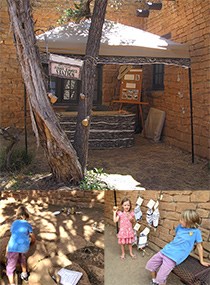 Junior Ranger Station
Visit the Mesa Verde Junior Ranger Station at the Chapin Mesa Museum for some extra Junior Ranger fun. Learn more about the Ancestral Pueblo people with kid-friendly hands-on activities. This is a great place to be sworn in as a Mesa Verde Junior Ranger and receive your badge. Open June 15 to August 17, 2019, from 2:00 pm to 5:00 pm (open longer when staffing allows).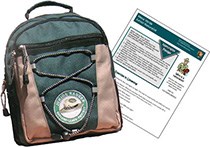 Discovering Morefield Campground
Camping is a wonderful time to discover the natural side of Mesa Verde. For a fun, family-oriented way to explore your natural surroundings, pick up a Junior Naturalist Activity Booklet and check-out a Discovery Pack filled with kid-friendly field guides, binoculars, hand lens, Native American storybook, and a "My Mesa Verde Memories" logbook. Available for free check-out at the Junior Ranger Station at the Chapin Mesa Archeological Museum from 2:00 pm to 5:00 pm, June 15 to August 17, 2019. They are also available at the Morefield Campground Ranger Station from 5:00 pm to 8:30 pm, May 28 to August 4, 2019.

Hey Kids! Want to try out some activities you can do right at home? Just follow this Park Fun link, print your favorite activity pages, and have fun as you learn about Ancestral Puebloan Life at Mesa Verde!
Kids of all ages can learn more about Mesa Verde National Park at home. Do you want to know more about Mesa Verde's cliff dwellings, see artifacts left by the Ancestral Pueblo people, or discover the types of wildlife found at Mesa Verde? Then click on the links below.


Last updated: August 31, 2021