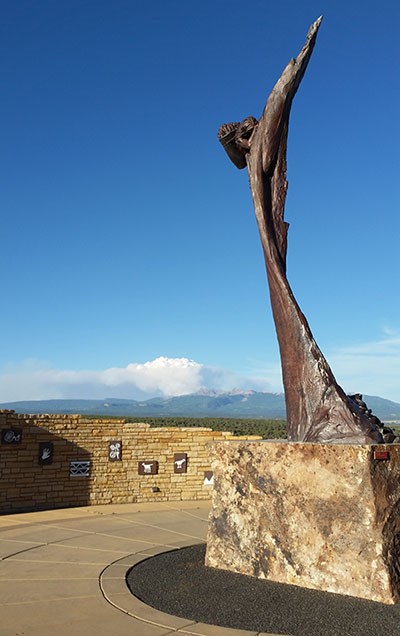 We Are Still Open!
Although there are now two fires burning near us, the 416 Fire and the Burro Fire, they are not causing any changes to service or business at Mesa Verde. The mornings have been smoky, but it is often clearing out by afternoon. If you have respiratory issues or allergies, please check an air quality site such as
airnow.gov
before you visit the park. (We have found the map on this site to be more accurate than what is listed under the "current conditions.")
If there are changes to services or facilities at the park, we will post that information here and on our Facebook page at www.facebook.com/mesaverdenps.
As drought conditions continue to grow worse in the area around Mesa Verde, many public and state lands are closing to mitigate the potential for human caused fires and ensure visitor safety. As you may not be familiar with the lands surrounding the park or their status, we will begin sharing posts on our
Facebook page
from our local law enforcement, emergency management offices, and public lands to help you stay informed in your trip planning. Thank you for your patience and understanding, as this is a dynamic situation that will be changing frequently.
---
UPDATE 06/22/18: A two-day rainstorm last week has allowed some of the current regional closures to be lifted. But as things begin to dry out, if these situations change, we'll again be sharing posts to help you plan your visit. And of course, if there are any changes to services or facilities at Mesa Verde, we will post that information here and on our Facebook page. Please note that the fire danger in the park is still high, and a fire ban is still in place.