News Release
Juneteenth at Manassas National Battlefield Park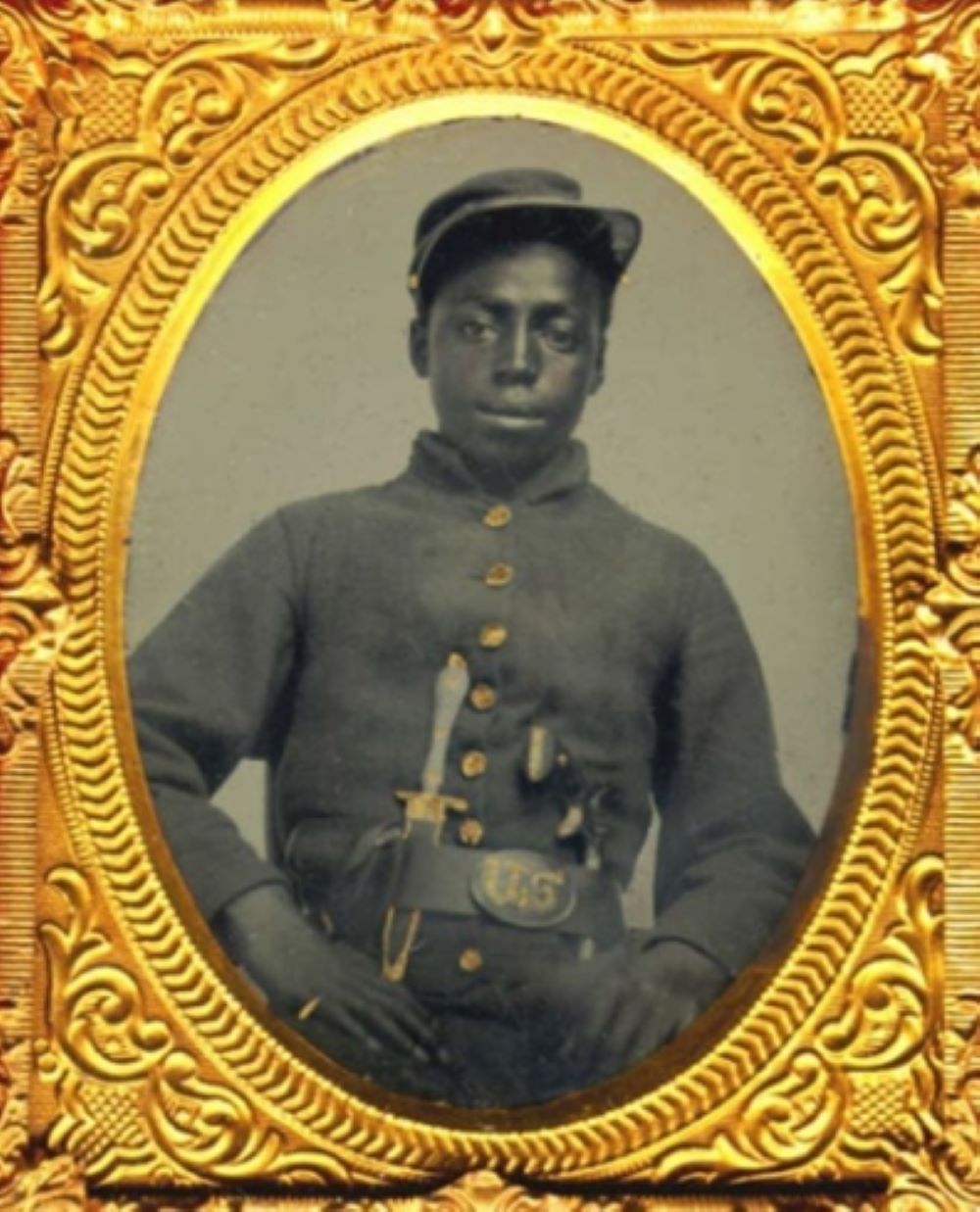 News Release Date:
May 31, 2022
Contact: Ranger Jim Bailey, 202-380-5927
MANASSAS, VA
 — The National Park Service invites you to a commemoration of Juneteenth National Independence Day at Manassas National Battlefield Park. The battlefield will host the exhibit "African American Faces of the Civil War" from Saturday, June 18 through Sunday, June 25, featuring 27 Civil War-era images from the Ross. J. Kelbaugh collection, enlarged to more than two feet tall. The exhibit will be on display throughout the park visitor center, located on Henry Hill on Rt. 234, just north of Manassas, Virginia.
The exhibit will kick off with a special presentation of the in-depth stories the photographs tell on Sunday, June 19 at 2 p.m. in the park's visitor center auditorium. Many of the 27 photographs have never been on public display. Filling the visitor center with these images is a powerful reminder that African Americans have been an integral part of the Manassas community before, during and after the Civil War. The "African American Faces of the Civil War" collection is presented by Historic Graphics of Woodstock, Maryland.
In honor of Juneteenth, rangers will provide programming on Saturday, June 18 exploring the deep connections between African Americans and the Manassas battlefield landscape. A 2:00 pm battlefield hike will explore the life and military service of James Peters, who served in the 1st United States Colored Troops during the Civil War and settled on the Manassas battlefield after the war. A 7:00 pm 'History at Sunset' program, "Family on the Front Lines: One African American Family's Experience with the Civil War," will explore how James Robison and his family lived on the front lines and played a role not just during the Civil War, but also in the struggle for equality.
Juneteenth National Independence Day, observed annually on June 19, was established as a federal holiday by public law on June 17, 2021. The holiday commemorates the end of slavery in the United States during the Civil War. On June 19, 1865, Major General Gordon Granger of the Union Army issued General Order No. 3 in Galveston, TX, announcing to the people of Texas that the Emancipation Proclamation's freeing of enslaved people in the Confederate states was in effect.
-NPS- 
Manassas National Battlefield Park is one of 423 national parks cared for by the National Park Service. The 5,200-acre park preserves, protects and interprets the nationally significant history of the battles of First Manassas and Second Manassas, in addition to topics of natural heritage, the Civil War, and African American history. Located in Virginia, the park features over 43 miles of hiking and equestrian trails. For more information, visit www.nps.gov/mana
Last updated: May 31, 2022