Learn About the Park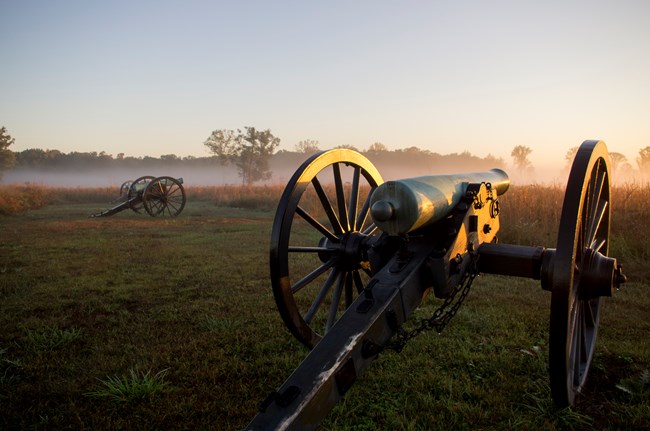 News
Check out the most recent press releases to stay current on happenings throughout the park.
Photos & Multimedia
Visit the park via our virtual tours and photo galleries! Browse through our extensive collection of modern and historic photographs showing the landscapes, monuments, and structures of the battlefield.
History & Culture
Learn more about the First and Second Battles of Manassas – read overviews about each battle, learn about the opposing commanders, and explore the importance of each engagement during the Civil War. Full orders of battle provide a complete list of the regiments that fought here.

Nature
Discover battlefield biodiversity! Learn about the park's ecological importance, its environment, and its wildlife.

Science and Reseach
Manassas National Battlefield offers an ideal natural laboratory in which to study a wide variety of research topics. Learn more about the important science issues at the park.
Education
Planning a school visit to Manassas Battlefield? Click here for information about scheduling, lesson materials and opportunities for distance learning
.

Kids and Youth
Check out the fun activities available for children - including the park's official Junior Ranger Book and our Track Trail program!
B.A.R.K. Ranger
Learn about how your dog can become a B.A.R.K. Ranger at Manassas NBP. Check out the four principles that will help to ensure that you and your dog have a safe and fun time while out exploring the park; and learn about some of the dogs present at the Battles of Manassas!
Management
Curious about how park management is planning for the future of the park? Learn how we are developing initiatives to meet these goals and create the next generation of stewards of these valuable park resources.
Bookstore
Browse the selection of items at the park's gift shop.
Last updated: December 22, 2020