The Forest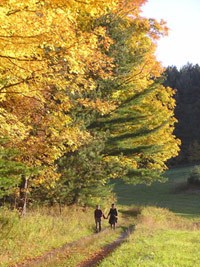 Twenty miles of scenic carriage roads and trails crisscross the gentle forested slopes of Mount Tom, one of the oldest professionally managed woodlands in America. Walk under the cool canopy of centuries-old hemlocks, beech and open-growth sugar maples to visit the Pogue, a 14-acre pond perched near the mountain summit. Don't miss Mount Tom's South Peak, where you can enjoy a bird's-eye view of Woodstock.

The roads and trails can be accessed from the park entrance on Route 12 or from the parking lot on Prosper Road. They are open from dawn to dusk. Pets must be leashed, and no bicycles or motorized vehicles are allowed.

2006 marked the 50th anniversary of the enrollment of the Mount Tom Forest in the American Tree Farm System as Vermont's Tree Farm #1. The park's program of responsible forest management is Forest Stewardship Council® certified (FSC®C004011) - the first for any national park. Public summaries of the parks annual audits can be found here.

Read more about sustainable Forest Management at the Park.
---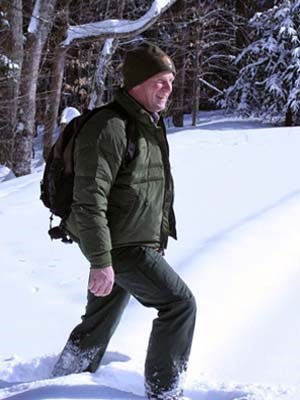 A Promised Future of Stewardship: Family and Human Legacies with the Land, an article highlighting Marsh-Billings-Rockefeller NHP's forestry stewardship, by Robert "Fitz" Fitzhenry (U.S. Forest Service, Forestry Forest Matters Stewardship News Winter 2015 Issue).
Last updated: July 30, 2021