Safety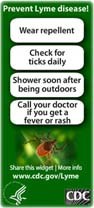 For more information about visiting the national park during the pandemic, please see Recreate Responsibly During COVID-19.

Ticks & Lyme Disease -Tick populations are on the rise in Vermont. Staying on the main carriage roads and trails will drastically reduce your risk of tick exposure. All visitors are encouraged to learn more about tick prevention from the Centers for Disease Control.
Preventative measures to reduce exposure to mosquitoe borne diseases (West Nile Virus and EEE) can also be found at the Centers for Disease Control.

Be alert for traffic when crossing the roads and in parking areas.

Trails may have uneven footing.

Swimming, wading and fishing are not allowed in the Pogue.

Winter Sports - Important information including safety tips.

Hiking - General hiking information and safety tips.
Pets
Leashed pets are welcome until winter snows arrive and the carriage roads are used only for cross-country skiing and snowshoeing. During the rest of the year, please make sure pets are on leash at all times.
Motorized Vehicles and Bicycles
The use of motorized vehicles and bicycles on the carriage roads and trails is specifically prohibited in the Deed of Gift - a permanent condition of the generous donation that transferred most of Mount Tom to the National Park Service and the American people. Since the park opened in 1998, people have been understanding and respectful of this limitation and have enjoyed the carriage roads and trail in many other ways.

Horseback Riding
The trails are open for equestrian use. Most trails are suitable for horseback riding, but please avoid taking your horse up the Precipice Trail and North Peak Trail. Horse Trailers can be parked at the Prosper parking lot or Billings Farm and Museum overflow lot. (If you are bringing a carriage, please make sure to call ahead to make arrangements 802/457-3363 x22).

Hikers should yield to horses. Slowly and calmly step off to the downhill side of a trail. If you approach from behind, calmly announce your presence and intentions. Horses and other pack stock can frighten easily, so avoid sudden movements or loud noises.
Last updated: September 22, 2022