Accessibility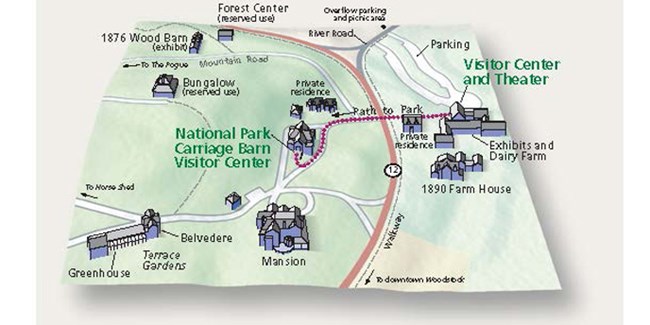 Marsh-Billings-Rockefeller National Historical Park prides itself on being ADA compliant, as well as providing other options that make our park accessible to everyone.
Public parking for people with disabilities is available at the Billings

Farm & Museum

parking area.
For visitors taking guided tours at the national park, a special pass may be obtained at the National Park Service desk in the Billings Farm & Museum Visitor Center in order to park within close proximity to the Mansion and C

arriage

Barn

Visitor

Center.

Both facilities are wheelchair accessible. Please ask park staff for assistance.

Visitor Information Brochure available in Braille.

American Sign Language/Pidgin Signed English

interpretation is available by request; please give us at least 7 days notice so we may make arrangements.

Assisted Listening Devices are available for our tours. A ranger will carry a microphone and the needed participant will carry an earpiece.
For further information, call 802-457-3368 ext 222 or email Laila_Browing@partner.nps.gov. Dowload Brochure.
Last updated: February 25, 2019