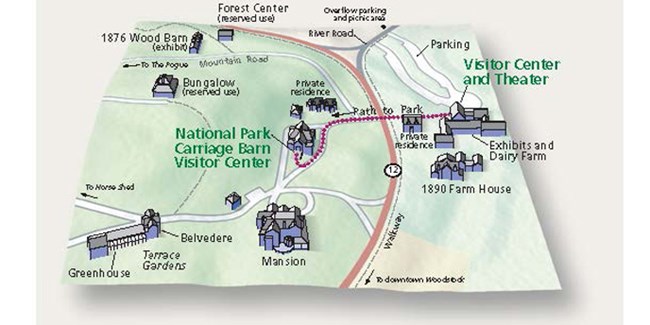 Accessibility
Public parking for disabled persons is available at the Billings Farm & Museum parking area. For visitors taking guided tours at the national park, a special pass may be obtained at the National Park Service desk in the Billings Farm & Museum Visitor Center in order to park within close proximity to the Mansion and Carriage Barn Visitor Center. For further information, call 802-457-3368 ext 222.


►Both facilities are wheelchair accessible. Please ask park staff for assistance.

►American Sign Language interpretation is available by request; please give us at least 14 days notice so we may make arrangements.

► Assisted Listening Devices are available for our tours. A ranger will carry a microphone and the needed participant will carry an earpiece.